The touring production of Bat out of Hell, quite literally, roared into life at the Newcastle Theatre Royal on Tuesday evening.
Members of the Geordie Chapter perched on bikes outside the iconic Tyneside venue as theatre-goers and Meat Loaf fans gathered to watch the bikers rev their engines and ride circles around the Theatre Royal.
Once the explosive welcome had finished, a leather-jacket sporting audience took their seats for the production that remains in Newcastle until Saturday, August 6.
Bat out of Hell follows a Peter Pan-esque love story as mutant runaway Strat, who is 18 years old forever, courts the well-to-do Raven.
The star-crossed lovers are separated by their wildly different lives and spend the two hours and 15 minutes grappling with their destiny.
The Bat out of Hell storyline may not be the most vintage tale that the Theatre Royal sees this year, but that has never been the musical's pull since it opened in Manchester five years ago.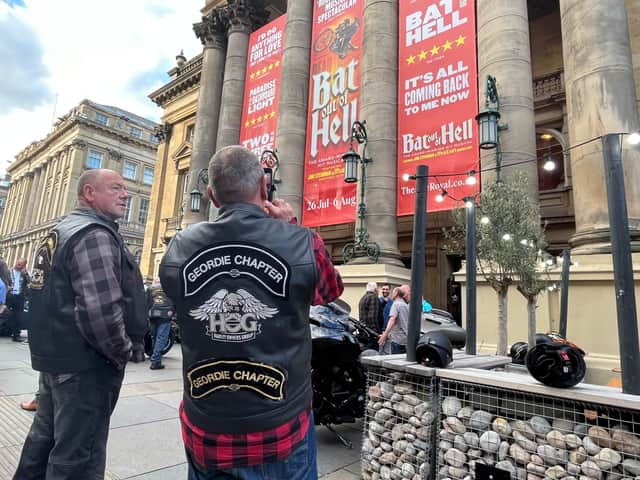 What Bat out of Hell is, and why the theatre is packed on opening night, is two hours of escapism and a larger-than-life reliving of Meat Loaf's greatest hits.
This touring production splashes out on stage production and turns the Theatre Royal into a gritty underground battlefield - a handheld camera and screen adding to a live concert feel.
The show is propelled by a high-energy cast, led by a confident Glenn Adamson as Strat and Martha Kirby as Raven - the latter shines in her rendition of 'Heaven Can Wait'.
Rob Fowler puts in a physical performance as the sneering Falco, his experience the linchpin for the show's young cast.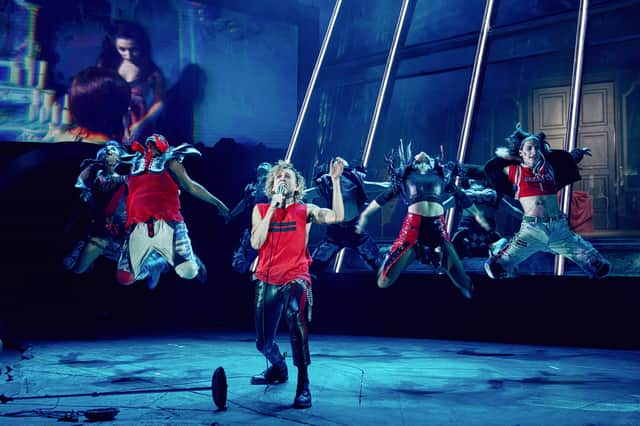 The show-stealer is Laura Johnson, whose commanding Sloane has the Theatre Royal crowd hanging on every word - remarkably, she's only filling in for actress Franziska Schuster until July 30. The actress' chemistry with Fowler makes the chaotic 'Paradise By The Dashboard Light' a moment you won't want to end.
In the background of that number, and many others, a high-energy cast ensure a grandeur to the Meat Loaf hits. Rebecca Lafferty and James Lowrie are particularly eye-catching throughout the night.
Highlights of the night are, unsurprisingly, 'Bat out of Hell' and 'I'd Do Anything For Love' which close each act respectively - songs that will never get old.
Bat out of Hell plays at the Newcastle Theatre Royal until Saturday, August 6 - tickets are available here.