Black and Asian domestic abuse victims in Newcastle less likely to see convictions in court
Figures show Black victims are 17% less likely to see charges brought about than White victims.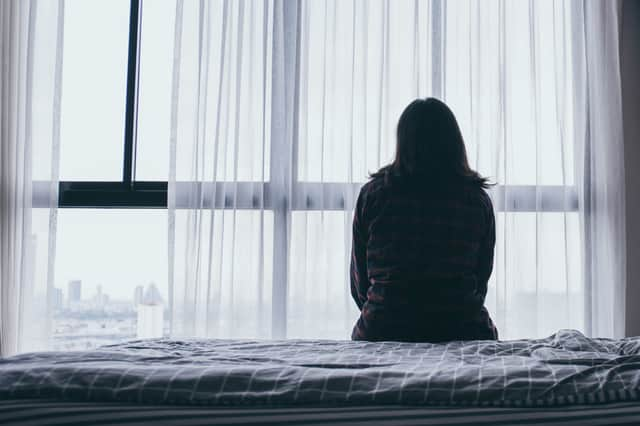 White domestic abuse victims are more likely to see their cases end in charges than those from ethnic minorities in Newcastle, data uncovered by National World shows.
Statistics obtained from Northumbria Police show that a much higher percentage of cases ended in charges when the victim was White.
The national data shows that the trend seen in Newcastle is also happening nationwide.
Between 2016 and 2020 Northumbria Police dealt with 15,916 reports of domestic violence filed by White victims.
Of that 15,916, there were 11,271 charges which is equivalent to a rate of 70.8%.
For Black and Asian victims, that percentage drops off significantly.
Between those same years, 114 Black victims reported domestic abuse, from which 61 ended in charges - just 53.5%.
There was also 294 domestic abuse reports from Asian victims with 194 ending in charges, coming out at 66%.
Nicole Jacobs, Domestic Abuse Commissioner for England and Wales said: "This important investigation further supports the need for police to robustly record and report ethnicity data for victims of rape, sexual violence, and domestic abuse, so that we can fully evidence the scale of this discrimination and begin to address it.
"I would also like to see more specialist support for Black and minoritised victims going through the criminal justice system. I am calling on the Government to create a dedicated funding pot of £262.9m for 'by and for' services which would include support for Black and minoritised victims."
Alba Kapoor, senior policy officer at the race equality think tank the Runnymede Trust added: "This is something we've known for a really long time and organisations who are working with black and ethnic minority women in particular, in refuges, have been highlighting for a long time is that there is a lot of fear around reporting and engaging with the police and we can see why, it's because experiences of victims can be very negative.
"I think doubtlessly we need to be thinking carefully about the relationship between women and the police force more generally but specifically black and ethnic minority women who are so often forgotten in this conversation.
"I think it's very clear that the voices that are heard most quietly and that are least engaged with are black and ethnic minority women's voices in this conversation."
The Home Office said it is investing more than £300 million this year to support victims and is pursuing a new Victims Bill, to enshrine their rights in law for the first time and create a legal requirement for support to be provided from offence to courtroom.