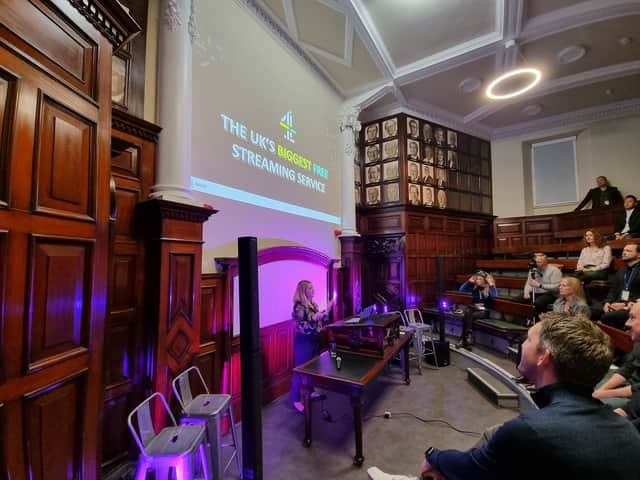 Bonded Agency brought together the world of TV in their first 'Connection in a post-Covid world' event on Thursday.
Attendees filled a bustling lecture theatre at The Common Room in the Newcastle city centre as industry speakers laid out the shifting landscape of television advertising.
It's the first event in the series as marketers looked to learn how to make the most effective use of TV advertising.
After an introduction from the Bonded Agency team the floor was given to professionals to share their knowledge.
First up was Thinkbox's Zoe Harkness who was quick to highlight the growth of television viewing that came about as a result of the pandemic.
Zoe also used Signalling Success research to dive into what that meant for advertisements.
Next up were the Channel 4 team of Mark Watts and Alex Wright.
The duo revealed that Channel 4 planned to double their All 4 on-demand users by 2025, and are already well on the way to doing so, referencing the success of the award-winning drama It's a Sin.
Sky's Sharon Furey backed up what Zoe and the Channel 4 team had said in demonstrating how the Sky platform is growing, especially when it comes to streaming.
Sharon also teased the new Sky Glass product from the company, and the added features to come in the future.
ITV's Ross Partington closed the four talks by reflecting upon the successes of ITV in 2021, with the Euros, Love Island and the Meghan & Harry documentary real highlights for viewing figures.
Ross went into the detail of targeting being used by companies, with one even choosing to switch TV ads on and off depending on the UK's pollen count.
The day then ended in a blockbuster Q&A as all the industry speakers gathered at the front and answered a long list of burning questions from the audience.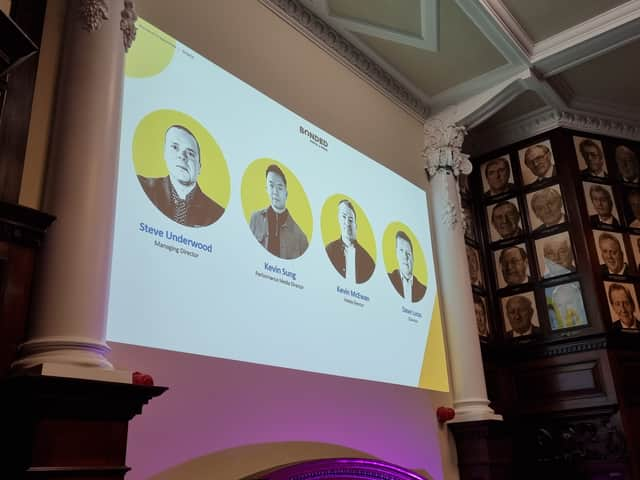 Bonded Agency Managing Director Steven Underwood said: "I couldn't have hoped for better really.
"I thought the content was great, all the media owners provided thought-provoking content that was on brief for 'Connection in a post Covid world'.
"The Thinkbox data at the start was fantastic too. Very in-depth, broad and exceptionally detailed - a lot to get your teeth stuck into.
"My favourite part was the panel at the end.
"I've done a few panels over the years and that was probably the best I've ever done in terms of engagement and quality of Q&A with the breadth of what was covered."