'Cancer appointments by phone' - Newcastle's shock reality as PM Rishi Sunak u-turns on £10 charge
Rishi Sunak is said to be set to perform a u-turn on pushing ahead with a £10 missed NHS appointment charge - and the people of Newcastle have had their say on the true picture in the region.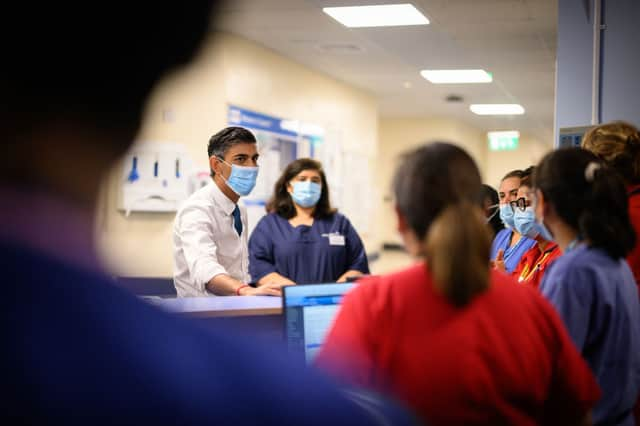 Prime minister, Rishi Sunak, is said to be planning a u-turn on fining people in England £10 for every NHS appointment they miss. Mr. Sunak first floated the policy during his failed Conservative party leadership race against Liz Truss during the summer.
And it's fair to say that notion has not gone down well with the people of Newcastle, who have reached out to NewcastleWorld to paint the true picture of doctor and dentist appointments in the area.
When asked on Wednesday if the new prime minister intended to press on with the policy a No. 10 spokeswoman said Mr. Sunak "stands by the sentiment" and how he is "definitely committed to ensuring that we get the best value for taxpayers, the best value for money out of the NHS". The spokeswoman also said that before the scheme could become official government policy prime minister Sunak would discuss it first with his newly appointed Secretary of State for Health and Social Care, Steve Barclay, MP.
However, yesterday, the Number 10 spokesperson told Sky News that "now is not the time" to take the policy forward after "listening to GPs and NHS leaders". The British Medical Association (BMA), which is the trade union for doctors, already condemned the policy when it first put forward by Mr. Sunak earlier this year.
It said that "financially penalising patients inevitably impacts the poorest" and that the fine could "discourage" sick people from rebooking any appointments they miss. Chairman of the BMA, Philip Banfield, said the plan would "ultimately threaten the fundamental principle that the NHS delivers free care at the point of need for all".
He added: "The BMA has always stood firmly against the idea of charging patients for missed appointments. While it is frustrating when patients do not attend, the reasons why this happens should be investigated rather than simply resorting to punishing them."
"Financially penalising patients inevitably impacts the poorest and most vulnerable in the community. This may discourage them from rebooking, exacerbating already worsening health inequalities and costing the NHS more."
The BMA are not the only ones who are unhappy at the news, although a post online brought people out to tell of their experiences - and seems missed appointments only tells part of the overall story.
On Twitter @EliteSteffy told of her, and her father's experience of the system.
She said: "Our doctors still won't even see you face to face, phone appointments only. My dad was diagnosed with cancer and they still would only give him a phone appointment until he complained."
While few stories are as shocking as that, one theme that runs throughout the replies to the story suggest getting appointments is the problem, not missing them.
"And are we going to get ten pound for every day we have to wait for an appointment," said @SamLittlefb.
@NUFCGeordie1 agreed with that statement, adding: "I registered with a doctor in Sept last year, I'm still waiting to get an appointment or even step foot in the building. As for dentists I haven't been able to find an NHS one in 7 years."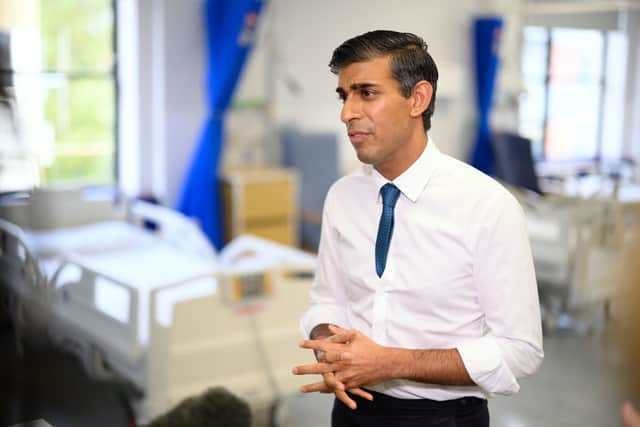 @ellyb3 added: "If you can get passed the receptionist to get an appointment your doing very well."
The problem stretches out further than Newcastle, out into Northumberland, as @RobHartleyNew explains: "Haven't found 1 dentist taking on NHS patients in Blyth/Cramlington area , yet loads n loads new houses being built in the areas , no increases in Drs or Dentists to accommodate all the new patients moving into the area."
And even further, there was a reply from a Geordie in Cumbria.
"I moved to Cumbria and I find the same issues here, had on on going ear problem for a few month and still can't see a doctor they just ring you up and think they know the problem based off what your description. As for dentists I can't even get a place in one to be seen," said @JohnBrewis1.
And finally, some voice of reason from @newcastlefan55. They said: "I agree there should be a penalty for missing appointments. However, there should be a maximum amount of time you have to wait for an appointment (1 week maybe). I rang for one and went online and earliest was over a month later. You're either OK or dead by then. System is a joke."