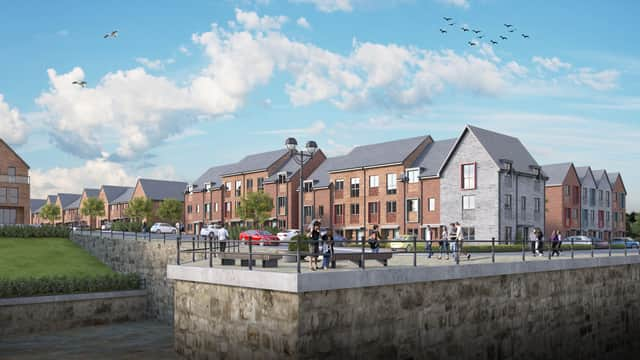 An ambitious South Tyneside rejuvenation project has been awarded £1.85 million of government funding.
The Holborn project focuses on South Shields and aims to transform the seafront area into a bustling hub.
Plans "will see former industrial land and disused docks transformed into a vibrant development" with the money secured from the Brownfield Land Release Fund.
The £1.85 million will go towards civil engineering works to prepare the nine-hectare area for work.
Works include the installation of a new quay edge wall, regrading the site, decontaminating the ground and raisin the former dry docks, in order to make the site suitable for development.
From there around 300 new homes will be constructed.
Councillor Tracey Dixon Leader of South Tyneside Council said: "This is excellent news and this funding will help us deliver our ambitions for Holborn.
"This area has been largely derelict for many years and bears many of the hallmarks of its former heavy industrial use, which are currently constraints to development.
"This funding will enable us to carry out the engineering works needed to overcome these significant site issues.
"This scheme will bring brownfield land back into use and transform it into a vibrant riverside quarter that people will be proud to call home."
The enabling works for the project, which aims to create conditions for recovery and growth, gained permission in August.
Works are set to get underway in the new year.
A planning application for the whole scheme has been submitted and will be considered by the Planning Committee this Autumn.