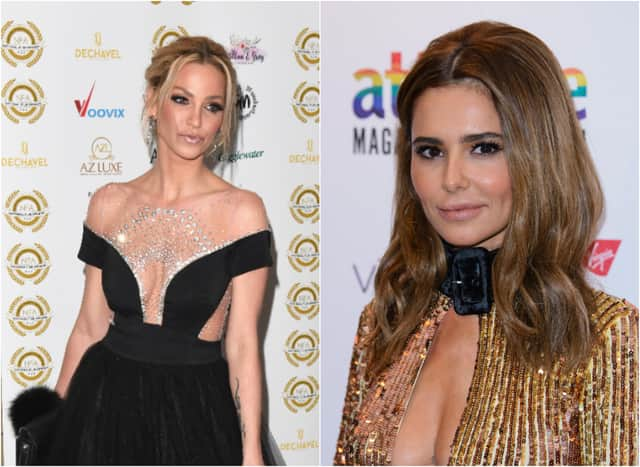 Sarah passed away on Sunday at the age of 39 after a year-long battle with breast cancer.
It was revealed that the singer was diagnosed with the disease in August 2020 and Sarah's mother Marie wrote that "she fought so strongly from her diagnosis until her last day".
The Berkshire pop star was most famously one fifth of Brit Award-winning girl band Girls Aloud, who sold over 4.3 million singles and were the biggest selling UK girl group of the 21 st century.
Tributes for Sarah poured in on social media in the hours after her death was announced, with bandmates Nicola Roberts and Nadine Coyle leading the way.
Now Cheryl has added her words of love to Sarah and issued a rallying message to Girls Aloud fans worldwide.
In an Instagram post, the star wrote: "Although we knew this day would arrive I am somehow still feeling at a loss for words that our stunning, unique, crazy, quirky, kind and soft hearted girl has departed.
"As I try to navigate my way through these painfully strange and horribly unfamiliar waves of disbelief & finality I am experiencing, I wanted to extend my condolences to all of our GA fans.
"We were like an extended family for so long and we know so many of you by name.
"I wanted to make sure you knew just how much your love and continued support meant to Sarah through her most vulnerable times.
"She was so grateful and you really lifted her spirits when she needed you most."
The former X Factor judge finished by adding: "I love you Sarah…. farewell."
Sarah was candid about her cancer battle online and in her autobiography, Hear Me Out.
She opened up about putting off getting medical advice when first finding lumps under her arm in 2019 and further delays to treatment when "coronavirus hit and everything either went into slow motion or stopped altogether".
The star had also admitted that she was aware that this Christmas would likely have been her last, according to advice received from her doctor.