A total of 14 young people living through and beyond cancer set sail from Largs in North Ayrshire, with the Ellen MacArthur Cancer Trust hoping to improve and transform young lives.
Ainsley Foster, 24, from Blyth, is one person aboard the boat and says that being with people literally in the "same boat" as he is has improved his confidence.
Speaking of the boating trip, Foster said: "I had to learn to walk again. I lost my eyesight completely because of the inflammation on my brain. It affected my short-term memory, which has been a big thing.
"Sometimes I'll be in the middle of a conversation and just forget what I'm saying. I need to stay next to the oven in case I forget it's on. Just daft things that I think people take for granted.
"The mood was fantastic, everyone was jolly. It's good to let things off your chest and you know for a fact everyone understands everything you tell them.
"Other people who haven't been diagnosed with cancer, they can say they understand, but they don't totally.
"There was someone on the boat who had a similar diagnosis who is more recently off treatment than me, so it's been nice trying to help him as well. I've been where he was, so I could try help him as much as I could."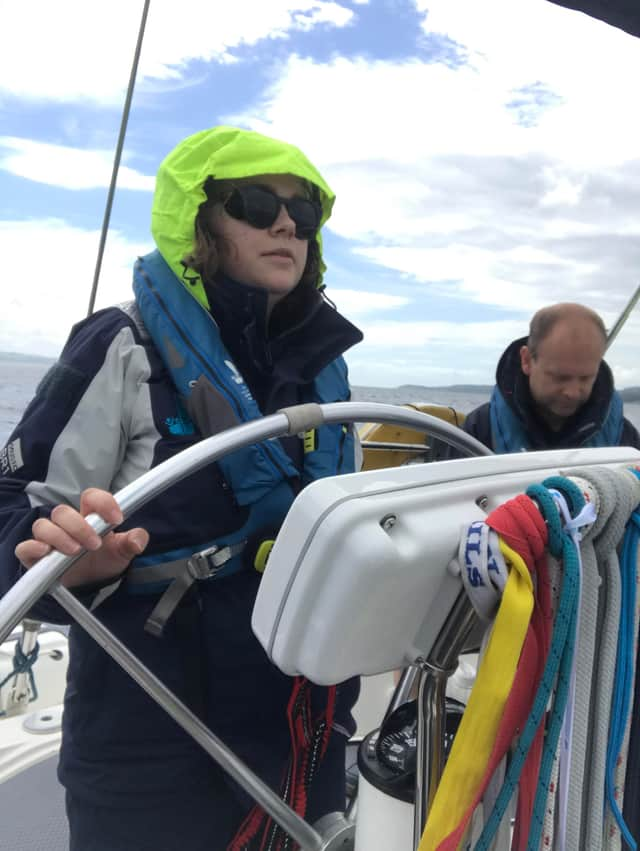 Weronika Okroj, 25, was also on board the boat, with the Heaton resident diagnosed with Hodgkin lymphoma in 2015 and relapsing in 2019.
Being ill twice had left Okroj feeling nervous, and she explained how she overcame her nerves and enjoyed her time on the boat.
Okroj said: "It's given me a big amount of anxiety. That's something I struggle with when I'm away from home, so especially with the Trust where I've been away for four days.
"But I'm really, really glad I came, I would've regretted not coming. Getting to know people, the sense of adventure, and it's made me want to try even more new things.
"Things that I think I might be afraid of. Because in the end it has paid off and it has really boosted my confidence a lot."
Also aboard the boat was Jake Adams, a 22-year-old from Houghton-le-Spring who said his experience on the boat had been a massive help for his confidence.
He said: "You need to have confidence and initiative while sailing, you do things instinctively. Sometimes I can be over-cautious when doing things for the first time.
"Cancer treatment can knock your confidence, but this trip has given me the chance to build it back. Sailing is not something most people do in their day-to-day lives, so doing something so different has been massive for building confidence."