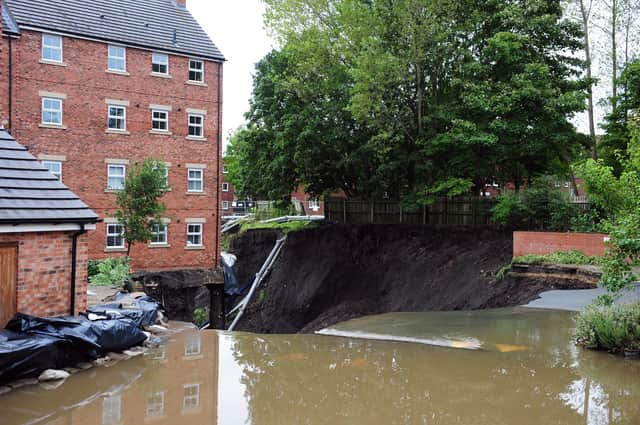 Flooding in Newburn in 2012 (Image: Getty Images)
The Fire Brigades Union has demanded greater support after flooding reached a seven-year high in 2020.
The data analysis, led by NationalWorld, comes as delegates at the COP26 climate conference prepare to discuss how communities can prepare for "the worst impacts of climate change".
One of those impacts is sure to be more severe flooding and it is a worsening situation that the Fire Brigade is already facing.
A Home Office database of non-fire incidents attended by fire and rescue services in England reveals crews were called to the scene of 16,710 floods or water rescues in 2019/20 – the highest since 2012/13.
Those figures are solely based on extreme weather conditions too, excluding swimmers who end up in difficulty.
In the county of Tyne and Wear, emergency services were called to 214 incidents last year, with two fatalities or casualties taken.
That means that over the past three years in our county, two recorded the highest annual number of incidents over the past decade.
This winter could be a bad time for floods too, with Matt Wrack, general secretary of the Fire Brigades Union saying the UK could see "similar scenes to those in Europe this summer when dozens of people lost their lives to floods".
He said NationalWorld's analysis of rescue data "confirms what firefighters already know – as the effects of climate change increase, flooding is getting worse".
Mr Wrack continued: "Fire and rescue will be a key part of adapting to this element of climate change. Yet at the moment the Government isn't even providing statutory funding specifically for flooding.
"That needs to change. We've heard stories of firefighters left without dry suits or left exposed to microbes in flood waters due to suits not being adequately decontaminated.
"Firefighters being left in a position where they can't properly fight floods is a danger to them and to the public.
"We also need more sufficient staff to deal with the increases in flooding. Restoring the 20% of firefighters lost since 2010 would be a good place to start."