Newcastle City Council has acknowledged the 'issues' of bird mess underneath bridges on the iconic Quayside, and confirmed that plans to prevent such an eye-sore are part of the Tyne Bridge rejuvenation works.
Anyone enjoying a summer stroll alongside the River Tyne in Newcastle this summer will have noticed large areas of bird droppings collecting under the river's bridges, especially at the Tyne Bridge and High Level Bridge.
In the heat, the large areas of faeces have an intensified smell which has been noticed by passers-by.
Newcastle City Council confirmed to NewcastleWorld that they were aware of the issue and attributed it to certain breeds of birds nesting in the bridges.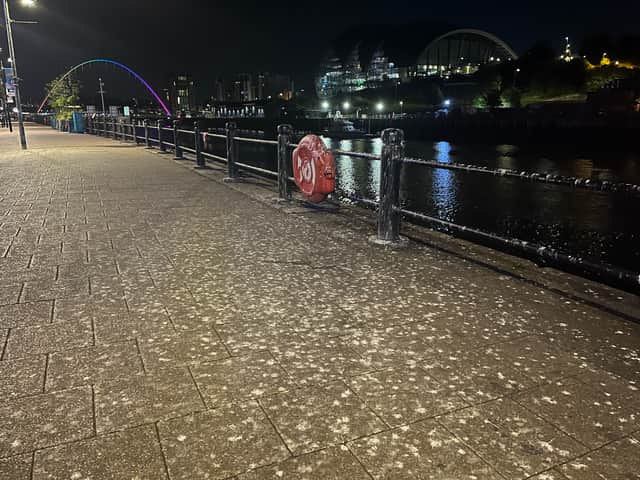 Clean-up operations are undertaken by the council, who are also looking at ways to prevent the overcrowding of birds in the future.
A spokesperson for Newcastle City Council said: "It is the time of year when the kittiwakes, a protected species and an important part of our local wildlife, are present on the Tyne for the breeding season.
"The kittiwakes nest on the outside of the Tyne Bridge structure during the breeding season – which is an annual occurrence – and our teams regularly clean up the mess during this time.
"However, there are issues with other birds, mainly pigeons, which get into the towers and the walkways throughout the year, resulting in damage to the steelwork and mess beneath the bridge.
"As part of the longer-term maintenance of the Tyne Bridge, we are looking at what measures we can put in place to address those issues while also protecting the kittiwake colony when it returns to the Tyne each year.
"Discussions regarding appropriate measures have already taken place with our ecology officers and local wildlife organisations, including representatives from the Kittiwake Partnership, RSPB and the Wildlife Trust.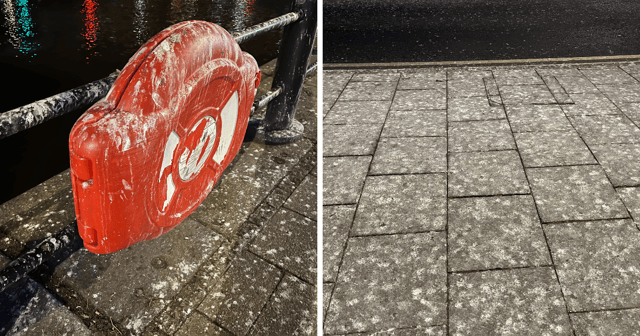 "The plans haven't been finalised and we will continue to work with these groups as we move forward to agree bird management measures and plans for ongoing monitoring and maintenance."
Funding of over £35 million to restore the Tyne Bridge was confirmed in June 2022 after a long campaign. Works to restore the landmark to its former glory are now in the calendar. Work on the Central Motorway will get underway in 2023, with a final completion date of work on the motorway in 2026.
The funding package includes a long-overdue major maintenance programme for the Tyne Bridge, which includes the sizeable task of painting it, as well as upgrading many parts of its ageing structure.