Council tax is rising across all North East authorities due to cost of living crisis
Jeremy Hunt has allowed councils to increase the tax by more than usual as councils struggle under financial pressure.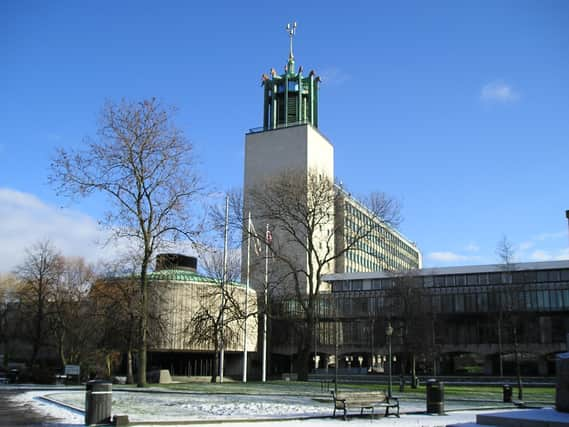 Council tax bills will increase across the North East from 1 April with hikes up to 4.99% proposed.
It comes after Chancellor of the Exchequer Jeremy Hunt's decision to raise the amount councils can charge in the Autumn Statement.
The increased bills will add further pressure and financial insecurity to households struggling against the cost of living crisis.
Glen Sanderson, Council Leader of Northumberland County Council, said: "Throughout this budget setting process we've been acutely aware that many people are still facing financial issues due to the cost of living and rising inflation.
"Like all local authorities we are operating in a period of global financial uncertainty. We know there is pressure on households and we have done everything we can to reflect on that and mitigate where we can."
Gateshead Council, Newcastle City Council, North Tyneside Council, South Tyneside Council and Northumberland County Council all have proposed increases of between four and five per cent.
Newcastle City Council expects to raise it to 3.99%. Cllr Nick Kemp, Leader of Newcastle City Council, said: "We are concious of the challenges everyone is facing right now so we have decided not to raise it to the level expected by government."
The council tax hikes will be confirmed after full council meetings at the end of February.
Why is council tax rising?
Before the Autumn Statement, councils had to hold a referendum if they wanted to raise council tax by more than 2%. Those with extra social care responsibilities could increase council tax by up to 3%.
Inflation is expected to add £1.5bn to the budgets of 40 county and rural councils in 2023/24 according to the County Council's Network.
And with councils facing excess funding pressures and deficits, without tax increases many would be left unable to fund necessary services like the police and fire services and Adult Social Care.
In their proposals, every North East council states they remain committed to helping low-income households through council tax support.
What does this mean?
Council tax rates differ according to your area and the type of house you live in. You can check how much you currently pay by putting your address into this Government website.
Cllr Sam Corcoran, Labour Vice-Chairman of the County Councils Network, said: "With councils facing multi-million funding deficits next year, the alternative to council tax rises would be drastic cuts to frontline services at a time when people at the sharp end of the cost of living crisis need us to be there for them.
"With the financial situations for councils looking extremely tough for the next few years, we will be calling on the Chancellor for further help in the March Budget."