Northumbria Police is celebrating the work of local financial detectives who have seized more than £200,000 in a month.
Last month, investigators from the Force's Crime department obtained a total of nine forfeiture orders, resulting in the seizure of £209,066.
The criminal cash was ruled to be the proceeds of fraud, money-laundering, drugs offences and the sale of illegal tobacco.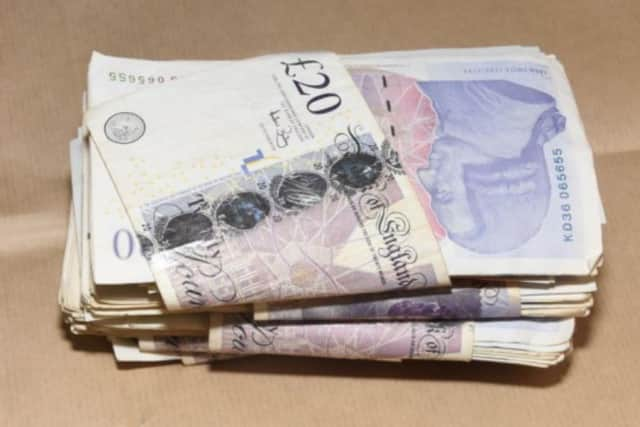 And one of those issued with a confiscation order was Wearside drug dealer Leighton Hackett who was ordered to pay back £47,173 within 30 days.
An investigation found the 38-year-old, who was jailed for nine years last March, had earned more than £196,000 from selling Class A drugs and will see his future earnings taken to pay back the full amount.
Hackett's confiscation order is the last of seven issued to his associates following their convictions – and the latest ruling brings the overall figure of cash seized from their case to £91,483.32.
In addition to Hackett, investigators were also granted another forfeiture order for £55,590 cash by magistrates in North Tyneside on Thursday, March 31.
The money had been seized from an address in January 2021 as part of an investigation into Class A drug dealing.
Bundles of cash were found hidden in a wardrobe with some left in a washing up bowl in the kitchen, and the money was seized and the occupant arrested on suspicion of money laundering.
While no further action was taken, the man was unable to successfully prove where the money came from, whether it was legally held, and a Proceeds of Crime Application was lodged with the courts.
Praising the team's continued commitment, Detective Chief Inspector Chris Riley said: "Money is the main driving factor for criminals, and if we can stop their funds, we can stop their activity.
"Operation Sentinel, our dedicated initiative to tackling serious and organised crime, is centred on disrupting and dismantling the criminal groups who are involved in drug supply, violence, and wide-spread offending, and the most successful way we can do that is by stripping away their assets.
"Crime does not pay – why should those involved in some of the most abhorrent crimes be driving around in fancy cars, wearing luxury watches and have thousands in their bank account?
"The Proceeds of Crime legislation means that anyone who finds themselves with confiscated assets needs to prove to us that they were legally obtained and held – or else they will be seized, reinvested into the fight against crime and into the local community.
Northumbria Police and Crime Commissioner Kim McGuinness said: "These are brilliant results from Northumbria Police – a testament to a lot of hard work.
"Nobody wants to see those who choose to take the path of crime benefiting and living the life of luxury. It's only right that this money from criminal activity is taken out of the wrong hands and is handed back to the communities to help them find positive solutions that help us prevent and fight crime.
"We'll be looking at reinvesting some of this money through my Operation Payback fund soon to help improve lives here in the North East."