Denise Welch announced on Friday, March 3 that she has become a grandmother for the first time, sharing the news with her fellow Loose Women panellists.
On Friday's episode of ITV's Loose Women which aired at 12.30pm, Denise shared the exciting news with the panel, audience and viewers at home, announcing that she and her husband of 10 years Lincoln Townley were celebrating the birth of their first grandchild.
"My husband and I became nana and grandad two days ago!" She excitedly revealed on the show.
Denise's step son Lewis and his partner Lizzie were the new parents in question, as they welcomed a baby boy, which Denise described as "a beautiful little boy". She further explained that she wasn't going to say too much, as Lewis and Lizzie were yet to share photos of the child online.
Denise then explained about having a "blended family", and what name she would be known as to the child. "I've gone for nana," she said. "My mum was nana and I had a nana."
She ended the conversation by saying: "We're all thrilled and I can't wait to share the photos with you."
Denise shares two of her own children with ex-husband Tim Healy. Their two grown children have gone to have successful careers like their mother and father in the entertainment industry.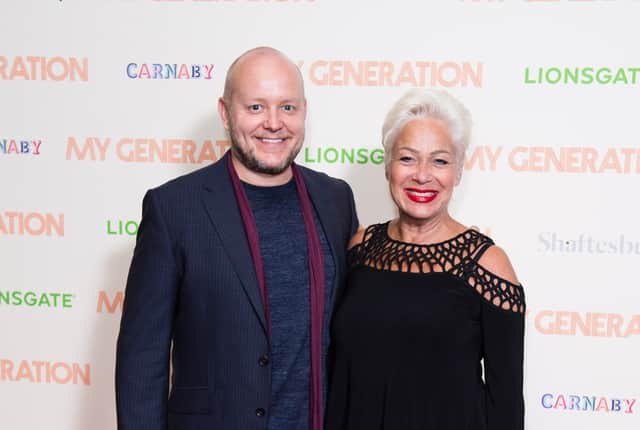 Their eldest son, Matt Healy is a very well known musician, fronting the pop rock band The 1975. Their youngest, Louis Healy is an actor who has appeared on the likes of Emmerdale and North East based television drama, Vera.