Tynemouth born actress and Loose Women panellist, Denise Welch has discussed her fond childhood memories in her brand-new podcast Denise Welch's Juicy Crack Podcast.
The first episode of the podcast was uploaded to streaming and podcast platforms in December 2022, and has been uploaded weekly since then.
In the podcast, Denise and her husband of ten years Lincoln Townley discuss various topics from weight loss, true crime, mental health and much more.
The most recent episode, which is titled 'Childhood memories…where it all started, with visits to the sweet factory, family bonds and finding drama' is the 10th episode of the podcast, and was uploaded on Thursday (February 16).
In this particular episode, which is 40 minutes long, Denise chats to listeners about being born and raised in the Tynemouth area of the North East.
Despite moving away from the North East many years ago, Denise shares her happiest memories from her childhood and her fondness for the coastal town she grew up in.
Firstly, Denise discusses her grandparents house which was situated overlooking the sea at Cullercoats. "Whenever I feel low, I drive to that house on a little tour of the North East," Denise explained.
The 64-year-old also fondly discussed her grandfather's sweet factory, and how much of an impact it had on the North East.
Many important memories from Denise's childhood were spoken about on the episode, from her Dad's (who sadly passed away last year) drag persona 'Raquel', and how the alter-ego came to be, to family trips away around Europe.
Denise chatted about the family move to a larger house in Monkseaton just before the arrival of her younger sister Debbie. Denise spoke with affectionately about her younger sister and the great relationship they still have today.
However, the conversation soon turned emotional as Denise revealed that her mother tragically lost four children, one due to still-birth and the other three due to miscarriages. She explained: "We didn't understand at the time".
Denise then spoke happily of their family trips around Europe, travelling in her father's car. She recounted a memory of becoming lost in a caravan park in France, before being helped by a man who turned out to be from Whitley Bay.
The episode focused on Denise's early memories, before chatting about finding her feet in the acting industry.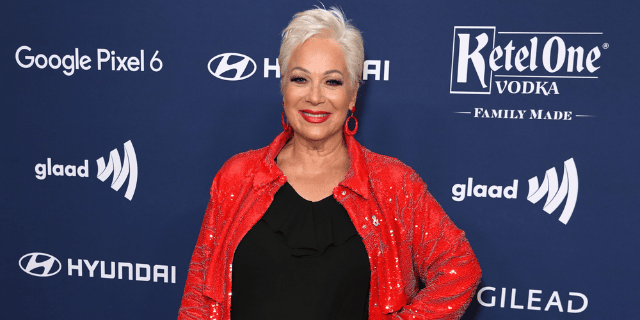 Denise Welch's Juicy Crack Podcast is available to listen to on streaming platforms.