A violent offender who injured a baby has now been jailed for 15 years. Kristian Hagan, 24-years-old, of no fixed abode, attacked the newborn causing 28 injuries including broken ribs, collar bone, legs and arms as well as bruising to the stomach.
Hagan was subsequently charged with two counts of grievous bodily harm and two counts of actual bodily harm. The case was sent to Newcastle Crown Court in March this year, where the jury found him guilty after a trial.
Detectives have praised the partnership approach which led to the violent offender being jailed and brought to justice. The response from partners, including professionals at hospital, allowed for a prompt investigation to be launched by Northumbria Police's Safeguarding Department.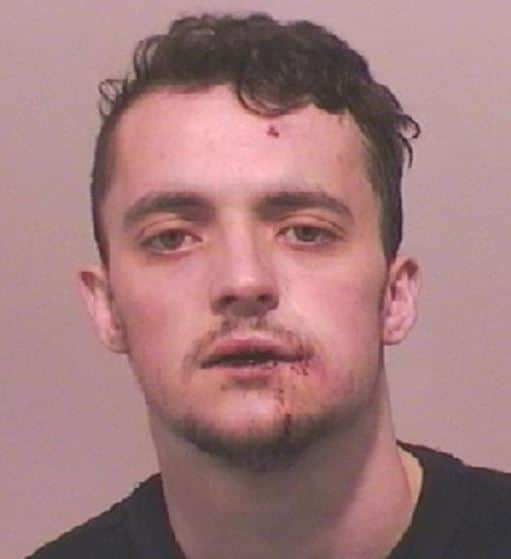 Lead detective, Sergeant Will Kemp, said: "This has been a really challenging case for everyone involved and it truly has been a team effort not only within the Force but also our partners, including the medical professionals who gave evidence and the Crown Prosecution Service.It has been this joined-up approach that has ultimately seen a dangerous man put behind bars. Thankfully, incidents of this nature on such a young victim are rare and we will continue to work collaboratively to help protect the most vulnerable in our communities."
Jim Hope, Senior District Crown Prosecutor, at CPS North East said: "The injuries sustained by the young victim in this case were substantial and it is difficult to comprehend what could have motivated Kristian Hagan to carry out these attacks against a newborn baby. The close working relationship between Northumbria Police and the Crown Prosecution Service has been instrumental in building such a robust case against Hagan, and we welcome the significant sentence that he has received as a result."
Anyone who has any concerns about abuse or concerns for a child is urged to contact police via the Tell Us Something pages on the Northumbria Police website or contact 101. Always call 999 in an emergency.