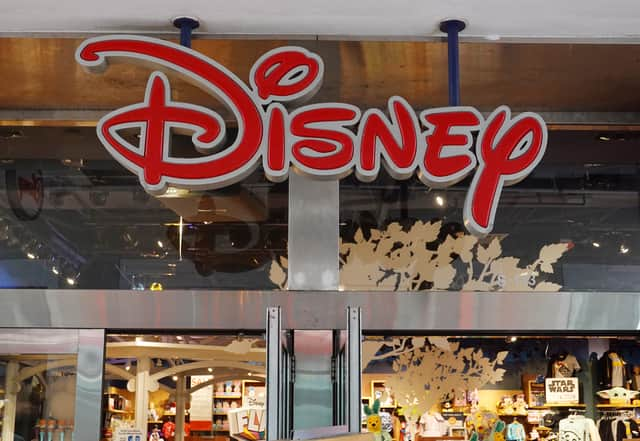 Disney has confirmed that the proposed last day for trading at the shop is Sunday September 19, in just 12 days time.
The Disney store has been a popular location for gift-seeking shoppers over the years.
Disney plans to close at least 60 stores in the US and almost all in the UK as they make a shift to online shopping
The change is caused by the Covid-19 pandemic and a shift in "consumer behaviours".
Stephanie Young, president of Consumer Products Games and Publishing said: "While consumer behaviour has shifted toward online shopping, the global pandemic has changed what consumers expect from a retailer.
"Over the past few years, we've been focused on meeting consumers where they are already spending their time, such as the expansion of Disney store shop-in-shops around the world.
"We now plan to create a more flexible, interconnected ecommerce experience that gives consumers easy access to unique, high-quality products across all our franchises."
Earlier this year the BBC reported that more than 17,500 chain stores and other venues across Great Britain closed last year as the impacts of the pandemic were felt.
That's an average of 48 closures a day, although the North East had been one of the least impacted areas with just 748 closures in 2020, compares to London's 2,847.