Drug dealer jailed after being caught with £5,000-worth of cocaine following high-speed chase
Criminal gets four years for drug-related offences.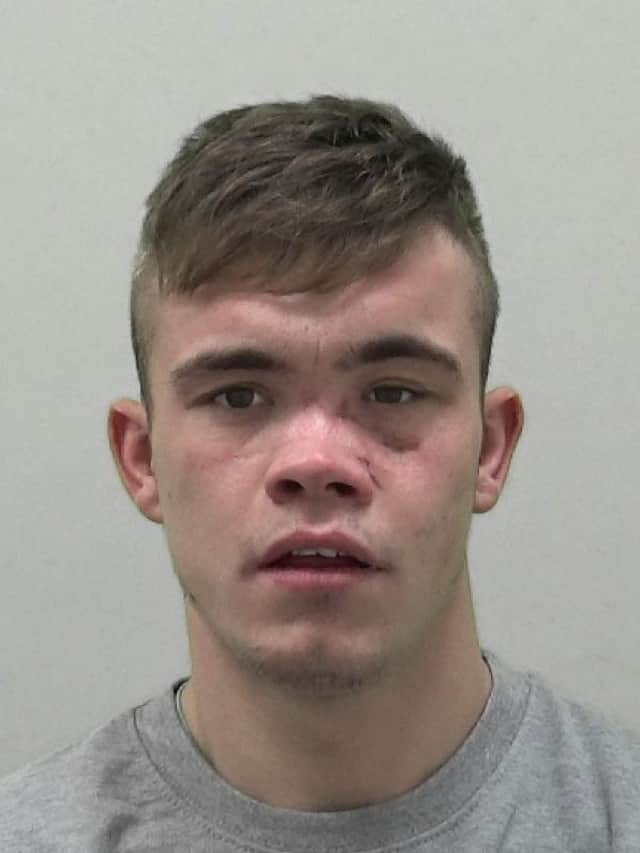 A cocaine dealer whose spiralling criminality saw him involved in a high-speed chase has been brought to justice.
Provisional licence holder Richard Burnham put the lives of others in danger as he led police on a dangerous pursuit before trying to evade arrest by hiding in woodland.
Burnham, 23, was already under investigation for a number of drug-related offences after resorting to selling cocaine in order to pay off his own drug debt.
Between April 2019 and February this year, more than £5,000 worth of cocaine was found to be in Burnham's possession or located at addresses associated to him.
On Friday (June 10), as a result of Operation Chronos – an operation launched by police to tackle drug supply and violence across Gateshead – Burnham appeared at Newcastle Crown Court to answer charges of possession of cocaine with intent to supply and various driving offences.
He was subsequently jailed for four years.
PC Ross Bottomley, from Northumbria Police's Central Neighbourhood Support Team, said: "Burnham showed a total disregard for others as his drug-fuelled criminality spiralled over a sustained period.
"His offending was frequent and widespread, and in one particular incident he could have caused serious injury or a fatality on our roads as he ignored red lights and undercut other motorists in a desperate bid to evade arrest.
"Drugs were at the centre of his criminality, with significant quantities of cocaine seized both in his possession and at addresses linked to him – and his offending showed no sign of stopping as he battled to pay off his own drugs debt.
"I am pleased that the seriousness of his offending has been recognised with this custodial sentence, and sincerely hope this period acts as an opportunity for Burnham to change his behaviour and think carefully about the adverse impact it has had on others.
"This outcome was achieved as part of Operation Chronos, and we will continue to use every tactic at our disposal in order to detect and disrupt serious and violent criminality and ensure perpetrators rightly have their day in court."
The court heard police executed a warrant at an address in April 2019 where Burnham was living and officers located him hiding behind bins in a back yard. Quantities of cocaine were found on him, while nearly £1,500 was located in the kitchen along with three mobile phones and scales.
While under investigation, in December 2019, Burnham was found in another address searched by police where cocaine with a potential street value of up to £1,400 was seized.
On October 3 last year, despite not having a full driving licence, Burnham was seen behind the wheel of an Audi in Gateshead driving with a person on the bonnet – while four months later he led police on a dangerous pursuit in Newcastle where he drove through red lights.
When his progress in the Seat vehicle was stopped due to a stinger bursting the tyres, Burnham made off on foot and tried to hide in woodland before he was detained. Upon arrest, he was found in possession of cocaine worth up to £3,700.
On Friday, Burnham, of Iona Road, Gateshead, appeared at Newcastle Crown Court after previously admitting three counts of possession with intent to supply a Class A drug, dangerous driving, disqualified driving and theft.
He now begins a custodial term.