What does the future hold for Eldon Square after lockdown - retail and business experts make predictions
With the retail sector still recovering from Covid-19 lockdowns, we ask experts about the impact Covid-19 has had on Eldon Square and Newcastle City Centre.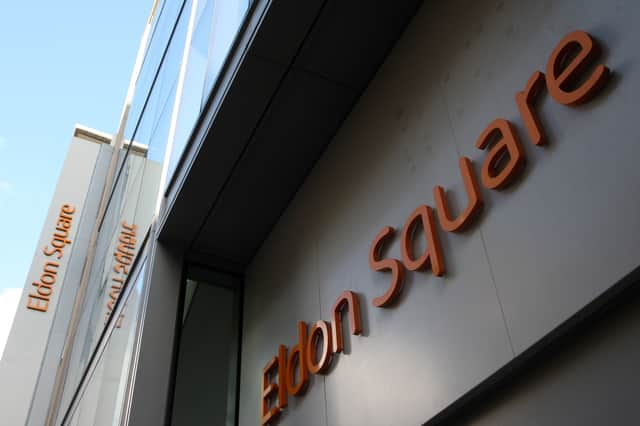 Newcastle City Council is working on plans to revitalise Eldon Square after the effects of the Covid-19 pandemic.
The shopping centre lost big name brands such as Debenhams, Topshop, Dorothy Perkins, Burton and Thornton's, while the previous centre owner, Intu, collapsed.
Newcastle City Council announced an urgent review of the site and has said that 'all options remain on the table.'
The council's 40% share makes them joint-owners with MAPP and APAM, who took over the remaining shares in October 2020.
Rachel Anderson, the Assistant Policy Director from the North East Chamber of Commerce said that the closure of brands Debenhams are "a symptom of wider issues at play in the retail sector."
Is there a solution to Eldon Square's Covid-19 issues?
With the council announcing that "all options remain on the table," the survival of Eldon Square and Newcastle's City Centre retail industry is dependent on a response to the devastating effects of Covid-19.
Graham Soult, a retail consultant at CannyInsights, said that: "Covid has accelerated some of these issues but it hasn't necessarily killed off businesses that were otherwise going to thrive.
"Covid has of course left a few gaps here or there, but there is still reason to be cheerful and there are still businesses looking to invest in a centre like Newcastle."
"There clearly is a need for town and city centres to be a bit less retail and a bit more mixed. Places that are maybe a bit too over-reliant on retail are seeing more in the way of housing and gyms, different functions that aren't just retail."
Rachel Anderson agreed, and said: "We are likely to see a shift in usage from retail to leisure and shopping increasingly viewed as a leisure activity alongside hospitality and leisure."
"Community came out as a strong theme during the pandemic and many local authorities recognise that they need to increasingly value town centres as community and civic spaces."
Support offered to businesses in Eldon Square and City Centre
Newcastle's City Council offered grants and funding for businesses throughout the city, with a particular interest in employment and high street stores.
The current issue, Rachel Anderson says, is "the problem of what to do with large retail spaces."
"Current thinking is that this is an area where the leisure sector will move into the breach."
Funding and grants such as the Innovation Recovery Grant offer businesses sustainable recovery packages, with the hopes of creating good quality jobs.
Rachel Anderson said this support was important for newer businesses, who said "If we are to support the growth of independents then we have to equip them with the tools, knowledge and support to successfully navigate all the bear traps which go along with running a retail business."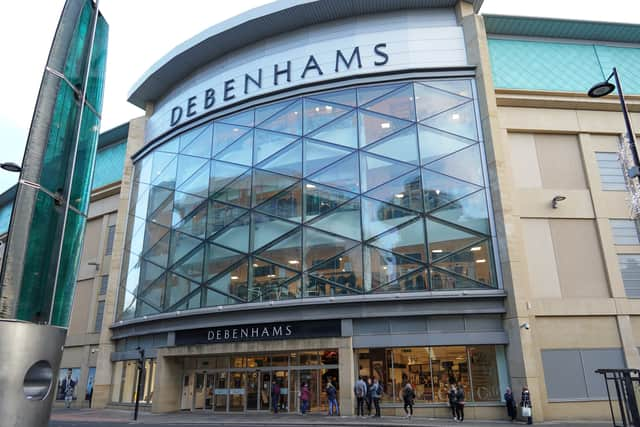 Footfall and online presence
One such issue is the need to adapt businesses online. Large chain stores within Eldon Square and Newcastle City Centre have a digital presence already, but not all independent shops do.
Rachel Anderson added that: "Covid has accelerated the online trend rather than created it.
"This is probably one of the more positive trends as Covid has encouraged many independent retailers to develop an online presence and increase sales alongside a physical premise."
"Many have done that with some success but more support for developing online platforms would be useful."
With that acceleration, it may be difficult to retain footfall customers, but the offset would appear to be an uptake in digital sales.
The future of Eldon Square and Newcastle City Centre
Despite heavy losses, a change of ownership and flagship stores going under, Eldon Square and Newcastle City Centre have retained key areas of business, as well as displayed themselves as viable options for future industries to open there, Graham Soult says.
He said: "Amid every retailer that goes, there's a new opportunity for others."
"Eldon Square is looking quite threadbare by its standards, but it is still a much higher occupancy rate than a comparable centre."
"H&M in Eldon Square is claiming to open in the Autumn and I know for sure there are at least a few other big-name brands that are looking at Newcastle as a place to trade as an area they haven't operated before."
What Newcastle City Council has said
A council spokesperson said: "We are currently carrying out a strategic review into Eldon Square with the joint-owners APAM.
"Among other things this is taking into consideration, tenancies, voids, including Debenhams, and any interested parties expressing an interest to move into the centre.
"The report, which we expect will be complete in the autumn, will be used to inform decisions about the future of the centre and the part it plays in the cultural, residential and retail offer of the city centre post pandemic.
"No decisions have been taken and all options remain on the table.
"The council remains absolutely committed to the future of Eldon Square as the heart of the city centre, and with the co-owners is determined to get the very best out of this asset for the benefit of the city."