A well-known Newcastle pub has reopened after a transformation, returning to its original name - The Lowther.
The pub, which is located on Newgate Street, has previously been known as Babylon, Boom Bar, Retro and many other names.
However, The Lowther has returned to its original roots and renamed itself to the name it was given back in 1998.
The owners of The Lowther - Craft Union, have invested more than £300,000 in transforming the venue, including a completely brand-new bar, flooring, design, lighting, furniture and interior fittings.
Also included in the revamp, which is set to be a popular spot for customers is a pool table and illuminated dartboard.
The Lowther also have a brand-new boss joining the pub, Nick Smith who runs Craft's Union's Rose & Crown on the same street.
Nick said: "The site has been absolutely gutted so it is going to be a great new look and atmosphere for everyone to enjoy at the Lowther."
The Lowther reopened last month, on February 20 - as they wanted to be open for the monumental cup final which saw Newcastle United play against Manchester United - the first time NUFC had reached a cup final since 1999.
Nick continued: "It was a huge day for us. The team is doing so well and the investment has had a really positive impact on trade."
The Lowther have also introduced eight 75 inch HD TV screens, specifically for airing huge sporting events, such as football, boxing, rugby and racing.
Although live sport will be a huge factor in the new pub, The Lowther will also have various other forms of entertainment in their pub, including quiz nights, student nights and live DJs.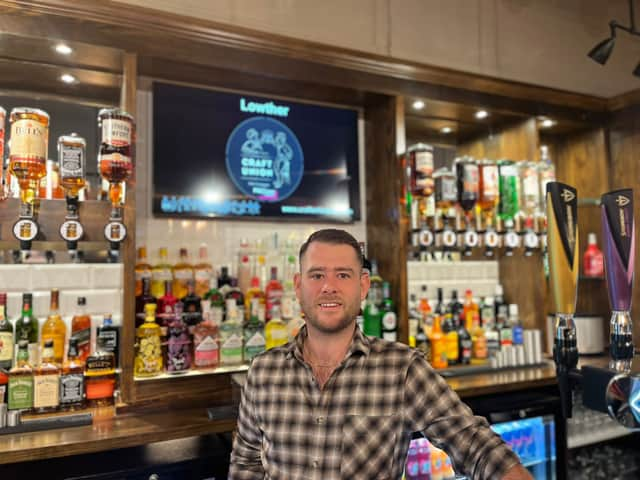 Nick added: "We expect to have our strong regular and local trade and at the weekends there are more tourists coming to enjoy a night out in an area that has got a new lease of life."