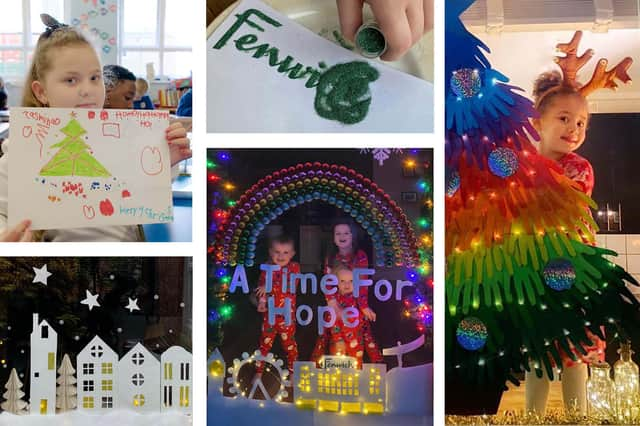 Fenwick is encouraging Geordies to get creative and design their own Christmas Window this festive season.
The competition announcement comes after the store confirmed plans for its Christmas Window 2021 launch yesterday.
The store has cancelled its usual in-person format for launch and will instead be revealing the window design via a Facebook Livestream.
The change comes after consultation with the council to avoid the spread of Covid-19.
Nonetheless, Fenwick is keeping the city engaged through an artsy competition.
The public is being encouraged to get crafty and create a "homemade homage to the iconic Fenwick display".
If you were still in need of motivation, there's a £1,000 cash prize up for grabs which can be spent in-store.
A release from the store stated: "Whether budding artists want to add a splash of paint and create a design on paper or adorn a window with decorations for the whole street to admire, participants can bring to life their masterpiece in whichever wonderful way they want.
"So, unravel your tissue paper, sharpen your pencils, untangle your tinsel, and get creative as it's time to showcase your idea of Fenwick window wonderment."
Those wanting to enter the competition should post pictures of their creations on Instagram and tag @FenwickOfficial along with the hashtag #FenwickWindow.
You've got until Friday, November 5 to submit your designs and the winner will be announced before the live Christmas Window reveal on Sunday, November 7.