Fenwick's annual Christmas window display has been a Newcastle festive tradition for over 50 years. In previous years, crowds of people have flocked to the Northumberland Street department store to view the display, whose theme changes every year and is kept secret until the unveiling. Past themes have included Shaun The Sheep and Paddington Bear.
When the coronavirus pandemic hit in 2020, Fenwicks took their annual window reveal event virtual, so that people could still experience the magical tradition safely from home. They announced via their Facebook, that the window will again be revealed virtually, this time via their official YouTube channel. The public can head to YouTube on the evening of November 6 to view the display and other exclusive festive content from Fenwick.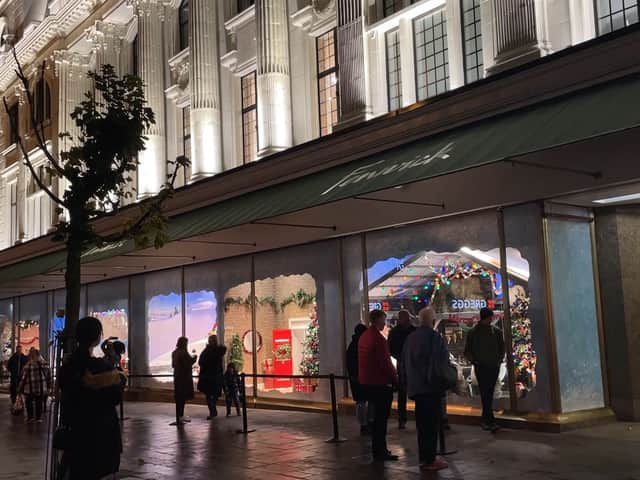 Fenwick has asked the public to not visit on the first day of unveiling. A section of Northumberland Street will be closed to the public. Instead, a small number of guests will be invited to watch the display in person, including children and families from Fenwick's partner school, hospitals and charities.
However, if you would prefer to visit the display in person rather than watch virtually, or even if you would like to do both, you can do so the day after it's first reveal. On Monday November 7, the window display will be open for the public to view.
Members of the public took to the Facebook post's comments section to share their opinion. Not everyone was best pleased with the news, with one member of the public commenting: "This is absolutely ludicrous, so many have travelled to visit the unveiling in person for many years, in fact as tradition! Unbelievable." But most were happy about the news, with one tagging a friend and commenting: "Get it in your diary!" Another person commented: "Perfect night for jarmies and treats."