A crew from Tyne and Wear Fire and Rescue Service were deployed to an animal rescue that saw a group of ducklings saved.
Firefighters were sent to Castle Leazes Student Accommodation after a student raised the alarm that seven ducklings were trapped down a storm drain.
The crew dashed over to the student accommodation block located at Spital Tongues in Newcastle to be greeted by a worried duck and a crowd of concerned onlookers.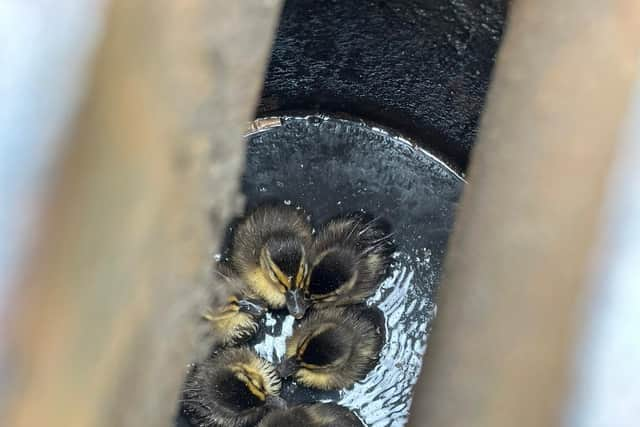 A few students had heard anxious quacks coming from the storm drain, with the mother duck circling the drain and flapping her wings.
Trapped ducklings could be seen through the storm drain gate, and firefighters worked on retrieving the ducklings from the drain.
Lee Denny, TWFRS Watch Manager, said: "It was as if the mother duck knew that we were there to help rescue her trapped offspring.
"We scraped away the excess muck from around the sides of the drain and used a crowbar to loosen the grate. Once the cover was removed, each of the ducklings were rescued and returned back to their relieved mam.
"We were delighted and over the moon that the story had a happy ending and credit goes out to the Newcastle University students who initially raised the alarm."
The ducks were safely rescued and waddled away to enjoy the rest of their day in the Toon.