Brand-new BBC Three show Go Hard or Go Home is a fitness challenge series, hosted by Jordan North.
Starring as a contestant in the show is former Geordie Shore star Faith Mullen. The 23-year-old starred in the 18th series of the MTV reality show, but did not return for the following season. However, viewers did see Faith briefly return to the show, during Geordie Shore: The Reunion Series last year.
Faith decided to join the challenge to connect with her 'real' self after spending a lot of her life partying. Faith hopes to overcome her relationship with alcohol and tackle her anxiety by taking part in the physical and mental challenges of Go Hard or Go Home.
The brand-new reality TV series has been made by BAFTA and Emmy award winning television producers Wall to Wall media, and shows eight young contestants (known as 'trainees' on the show), as they are put through a gruelling month-long programme of physical challenges, in the hopes of transforming their body and mind.
The 'trainees' will be led by Paul Olima also known as 'coach' mentored by eight 'warriors' which includes MMA fighters, endurance athletes, olympic medallists and more. Each mentor has an individual specific approach to fitness that they will teach the 'trainee' they are paired with.
The show takes place on a remote island, where the 'trainees' will take part in 'brutal workouts' and 'terrifying challenges'.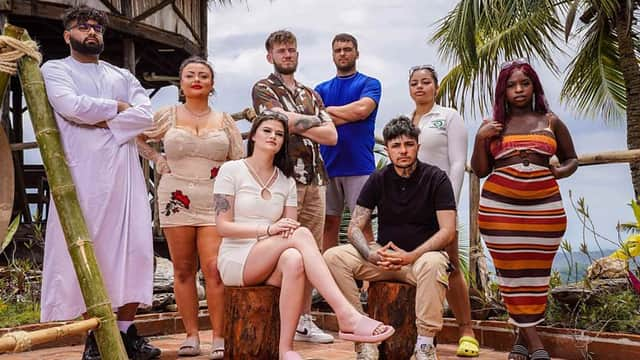 The first three episodes of Go Hard or Go Home aired on BBC Three and BBCiPlayer on February 19, with new episodes airing weekly.