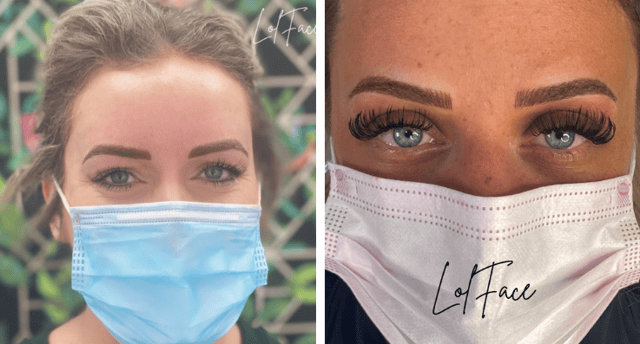 A Newcastle-based beauty company have launched a campaign to give free products to people who have suffered from hair loss through illness or hair treatments.
Gateshead' s LolFace is a semi-permanent makeup (SPMU) company that is looking out for people who have lost hair due to cancer treatments and alopecia.
LolFace is a finalist at the Health and Beauty Awards of the Year 2022 for its SPMU treatments.
SPMU isn't available on the NHS and, with one in two people being affected by cancer, Lolface founder Lauren Moulding wants to provide her products for free.
Lauren launched a Crowdfunding project at the beginning of August this year and already has £240 of support.
The target is to raise £2300 which would pay for 10 people to get free microblading or tattoo eyebrows at LolFace.
For every person that gets it paid for from the funding, Lauren will offer another completely free so that will actually cover 20 people's treatments.
Lauren and her family are in the process of setting up a fundraising event along the full stretch of Hadrian's Wall (73 miles) which will help raise money to offer more SPMU treatments to those who have suffered hair loss.
Lolface was founded in 2018 after Lauren had worked as a Senior Diagnostic Radiographer for over 7 years within a large teaching hospital the NHS.
Lauren had longed to be doing something creative and then found SPMU, which she started to do as a side hustle.
She left her healthcare role to pursue microblading full time, but went back to healthcare during the pandemic and is still registered on the bank list to work within the healthcare sector.
You can donate to the Crowdfunder here.