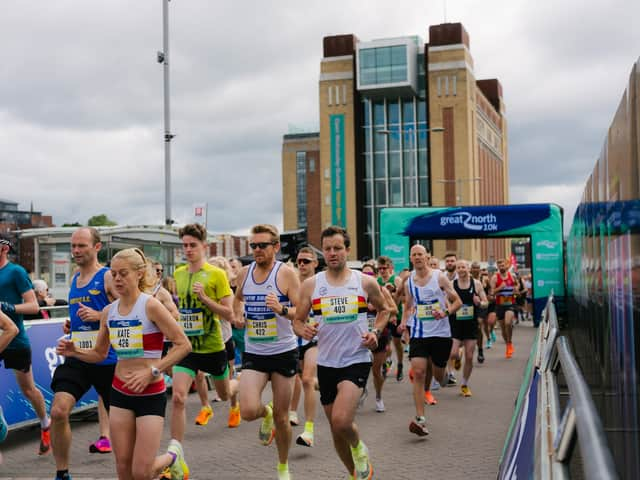 With the iconic Great North Run sign overlooking the Newcastle Quayside once again, runners blasted along The Tyne on Sunday's Great North 10k.
Organised by the team behind the Great North Run, the race saw athletes from across the country compete on a new course for 2022.
This year's event started on the South Shore Road and from there runners hugged the banks of the Tyne along the Gateshead and Newcastle sides before finishing in the Baltic Square.
The only Tyneside-affiliated runner to finish in the top three of either the men's or women's event was Gateshead Harriers' Calum Johnson.
Johnson came home in a blistering 29:10 to place second in the men's event.
The athlete made it a feisty battle against the eventual winner, elite runner Chris Tompson, with the two finishing just 11 seconds apart.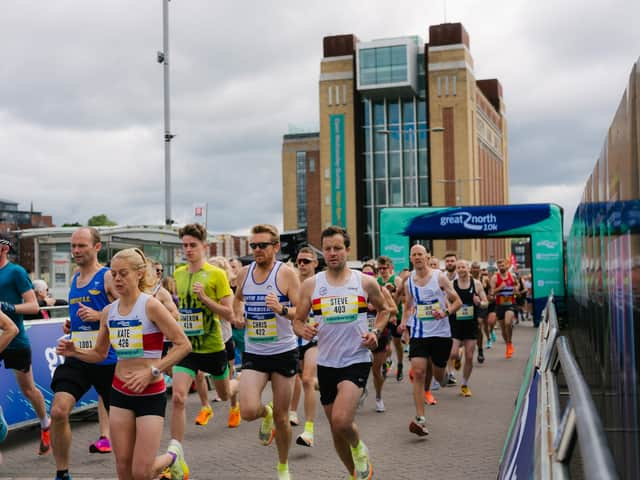 Ed Bovington of Istead and Ifield Harriers in Gravesend clinched third in 30:31.
In the women's race, Kate Maltby of Bristol and West AC claimed victory in 34:46, followed by Irish runner Mary Mulhare in 34:53, while Stockton Striders Abby Barker took third in 38:43.
Event Manager Anna Thompson of The Great Run Company, said: "Congratulations to everyone who took part.
"It was lovely to see so many people taking on the challenge, with lots of competitive times and PBs on the new course.
"Huge thanks to our runners, volunteers and supporters for making it such a fantastic day."
It's now less than three months until the Great North Run in September, with excitement building for the race to return to South Shields.
Speaking to NewcastleWorld, Great North Run founder Sir Brendan Foster said: "The concept of the Great North Run was to start in the city, follow the river and run to the coast.
"That was the original idea that took hold and people loved and liked and got involved with.
"It's coming home this year... there's a song about that isn't there?"