Former Geordie Shore star, presenter and podcaster Vicky Pattison took to social media to apologise to fans for "radio silence".
The Newcastle-born TV personality is very active on social media, specifically Instagram. She constantly posts updates on her life, working career and more.
However, she had not posted onto her main feed for a few days (which by Vicky's standards is considered a break). Fans were quick to ask why Vicky had stopped posting for a few days.
Her last three posts included a photo of herself celebrating her 35th birthday in a white outfit complete with a sparkly birthday hat. The other two posts were a video of Vicky on Lorraine talking about her recent trek in the Sahara Desert, and an advert for Invisalign.
Vicky took to Instagram stories to explain to her 5.2 million fans, why she had not posted as much as usual.
She re-posted an image of a lavish Christmas tree, originally posted by her fiance Ercan Ramadan. The image was captioned: "So today we arrived at @retreat.bluelagoon. And I'm sorry I've been quiet. We've honestly just been enjoying each other's company and relaxing. I'll be posting more content on @vickysvacays over the next couple of days but for now I hope you'll understand if you get a bit of radio silence from me"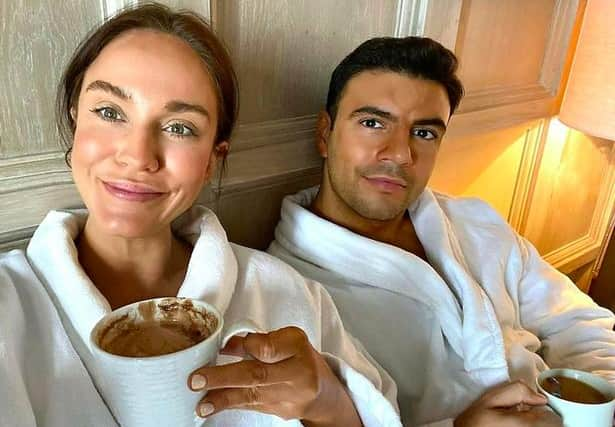 So, it turns out Vicky's fans had nothing to worry about as she is just spending some quality time with her partner on holiday!