Geordie Shore's Marnie Simpson is currently experiencing a difficult time, as her youngest child is in hospital with muscular disorder.
Her 6-month-old boy, Oax was born in May of this year. 30-year-old Marnie explained via social media that her young son had suffered from plagiocephaly, which causes the head to be flattened. She further explained that he also suffered with torticollis, a muscular disorder.
She posted to her Instagram account to explain to her fans why she had been silent on social media. In a post to Instagram stories, Marnie wrote: "Sorry if I've not got back to anyone. We're honestly going through a lot with Oax, please understand I'm not ignoring anyone just having a tough time."
In her most recent Instagram story post, Marnie posted an image of her cuddling her little boy. She wrote: "Determined to get answers for you baby boy, even if it kills me." The next photo in her story was of The Portland Hospital in London with the caption: "Wish us luck."
Marnie has previously shared details of her child's health issues, she shared a photo of Oax wearing a metal helmet, in order to treat his torticollis. She helped other parents by explaining the disorder using graphs to help others understand the condition. In an Instagram feed post, she wrote a lengthy caption, explaining that Oax's disorder was caused by his position in the womb.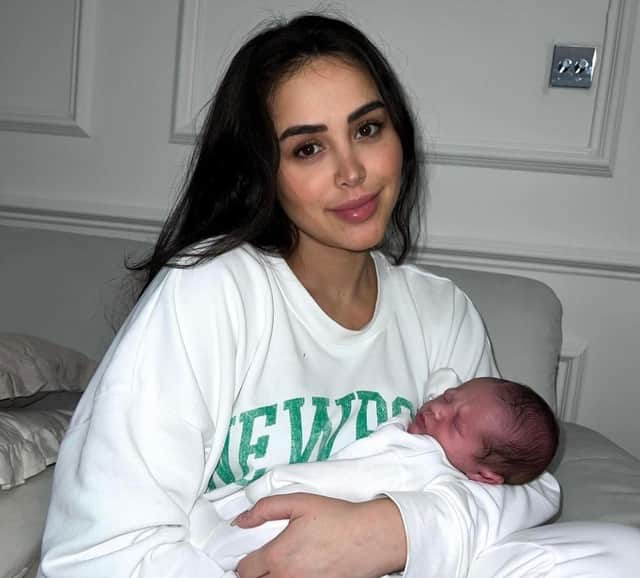 Marnie shares two children Oax and Rox with former X Factor contestant, Casey Johnson. Marnie moved away from the North East to Bedfordshire.