Newcastle has been named as one of the most expensive cities in the UK to refuel your car.
Researchers have compared the average price a motorist is set to spend on petrol over the next 12 months with the local median salaries for each city.
According to the research, conducted by Admiral Car Insurance, petrol in the Tyne and Wear area is the ninth most unaffordable in England.
Refuelling in Tyne and Wear costs an average driver 11.5% of their average hourly salary.
To refuel a car in Tyne and Wear that drives the average total yearly mileage in the UK (7,490 miles per year) is £1,108.
On the nationwide rankings, it means that residents in Newcastle and across the region come out in sixth place for the percentage of earnings spent on fuel.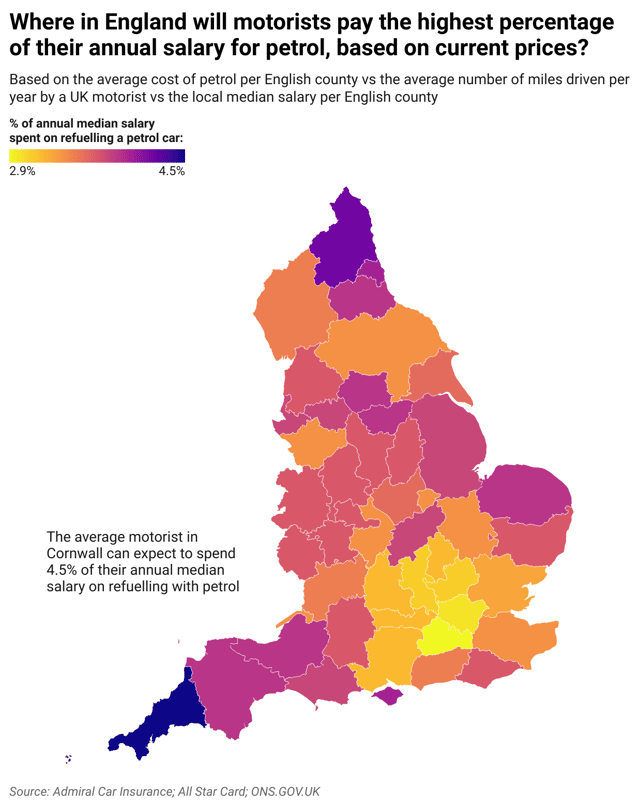 Cornwall tops the charts with 13% of salaries going straight back into fuel on average, with Hertfordshire in second and nearby Northumberland in third.
In Northumberland, an average of 11.9% of earnings is spent on fuel.