A GoFundMe page has been set up named 'Family home destroyed in house fire' by Newcastle resident Lauren Johnson, hoping to raise money for her mother and sister, whose house caught fire in Wallsend, destroying and damaging their belongings.
Sadly, due to the house fire, Lauren's mother also tragically lost one of her pet dogs. Four dogs lived in the property, two of which have been kept in the vets since the fire with breathing difficulties and sadly losing its life due to smoke inhalation.
In the description of the fundraising page, Lauren explains that her mother's house caught fire, leaving significant damage to the ground floor of the property, which resulted in the loss of the family pet and the destruction of various household possessions.
Lauren said: "Luckily my mam, sister and niece weren't in the house and thankfully are ok, just minor breathing difficulties from the smoke whilst trying to save her dogs."
She continued: "Her living room and kitchen are open plan so she's completely lost everything from both rooms. My sister's little girl has only just turned one leaving all her toys from Christmas and her birthday completely damaged from the fire. Her clothes were downstairs on the clothes airer so she has lost a lot of her clothing, pjs, pram, highchair and a lot more."
Lauren's family are currently living in a hotel with no belongings, and Lauren asked for small donations to help her family get "back up onto their feet and help them rebuild their family home."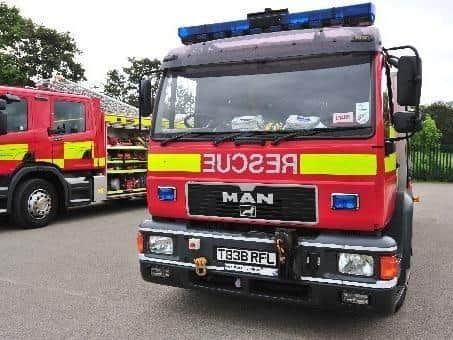 Lauren's target to raise for her family was £500, however after only two days of the GoFundMe page being set up, generous donations from family, friends and other residents means Lauren's target has been hugely surpassed. The current total raised is £1,500 from 80 donations.