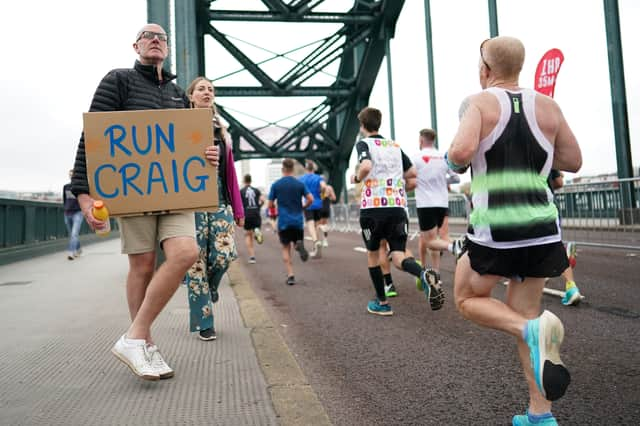 Those wanting to take on the Great North Run 2022 should have their fingers on the button as the ballot opens on Monday.
This year's event will take place on Sunday, September 11 and will return to its traditional course starting in Newcastle's city centre and snaking its way out to South Shields.
Last year the course was altered due to Covid-19 restrictions with runners starting and finishing in the city.
A spot on the Great North Run start line is always subject to great competition, so make sure you know how to secure your spot.
When does the Great North Run 2022 ballot open?
After a long wait, the Great North Run 2022 ballot opens imminently.
Runners are able to put their names in the mix from 10 am on Monday, January 10.
Entries are made via the official Great North Run website.
How much does the Great North Run 2022 cost?
The price to compete in the Great North Run 2022 is yet to be confirmed, although it will be around £58.
Entrants vying for a place via the ballot will have to commit to paying this sum when they submit their application.
If they are unlucky and miss out on a place, this fee doesn't get taken from their bank account.
Do I need to be quick off the blocks with the ballot?
Despite the hype around the ballot opening date, it doesn't matter if you're not able to enter on Monday morning.
The ballot stays open until Sunday, February 20 so you have plenty of time to pluck up the courage to press enter.
Once the ballot closes, those who are successful are chosen randomly.
What if I don't get a place in the Great North Run 2022 ballot?
It can be a big disappointment to miss out on a place through the ballot, but it's not the end of the world.
Those who don't get lucky can still take part in the race by raising money for charity.
To enter in this way, you should go through the specific charity.