North East-founded bakery chain Greggs have announced a trial of brand-new hot menu items, much to the delight of Greggs fans.
Greggs branches will be trialling nine brand-new hot menu items including Chicken Ciabatta Rolls, Chicken Wraps and Loaded Wedges.
The trial will only be available in select Greggs branches, but lucky for us the stores chosen to trial the items are all North-East based. The nine stores chosen are; Sandy Lane Drive Thru in Newcastle, Quorum Business Park in Longbenton, Trinity Square in Gateshead, Bridge Street in Blaydon, Bowburn Drive Thru in Durham, Cotsford Lane in Horden, Peel Retail Park and Parson's Road Industrial Estate in Washington and Salterfen Retail Park in Sunderland.
The new additions include three different Crispy Chicken Ciabatta Rolls, with customers able to choose from BBQ, Hot & Spicy and Mayo varieties. There will also be three different flavoured chicken wraps - BBQ Chicken and Bacon Wrap, Sweet Chilli Chicken Wrap and a Hot & Spicy Chicken Wrap.
Greggs will also be trailing an amped-up version of their Southern Fried Potato Wedges, with Loaded Wedges topped with either Chicken Katsu, BBQ Chicken or fiery Vegan Chilli.
The news was shared on viral Facebook page Snack Reviews, racking up over 4.8 thousands reactions from Greggs fans.
Alongside the savoury hot items trial, Greggs announced a sweet selection of hot items. This menu will be available in 600 Greggs branches across the UK. This menu will include Hot Yum Yums and Hot Milk Chocolate Cookies served with either a Salted Caramel Dip or Milk Chocolate dip.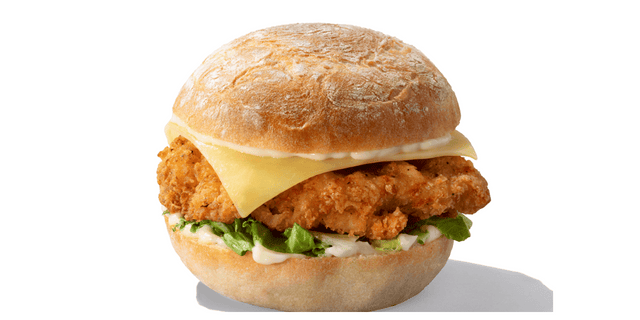 A Greggs spokesperson said: "We are always exploring new opportunities to expand our menu and hot to-go offering, providing even more choice and variety throughout the day and as we extend our later opening hours across shops. We are currently trialling this menu in a small number of shops as we look to test its popularity before we expand across more shops later in the year."