Haymarket Metro Station was briefly closed today (February 19) due to a mysterious fire alarm activation at the station.
It was announced by Tyne and Wear Metro at 9:36am that the metro station was closed due to a fire alarm activation, and that there was no bus replacement service running at that time.
The public transport provider also explained that due to the fire alarm activation at Haymarket Metro station, no trains were running between Gateshead Stadium and Jesmond.
Tyne and Wear Metro provided a further update at 9:57am to explain that Go North East and Arriva bus services were accepting metro tickets in the affected area.
Further stations were affected over the course of the day including between; South Gosforth and Gateshead Stadium, Gateshead Stadium and Regent Centre / Four Lane Ends.
By 11:35am, Tyne and Wear explained that service had resumed between Gateshead Stadium Regent Centre / Four Lane Ends but that commuters should leave extra time for their journey due to delays of up to 25 minutes.
Delays of up to 35 minutes were expected between South Gosforth and St James. Metro tickets were being accepted on Go North East's number 1 service, which travels between Whitley Bay and Newcastle.
Just before noon, it was announced that Haymarket Metro Station had reopened, although there were still delays of up to 20 minutes systemwide.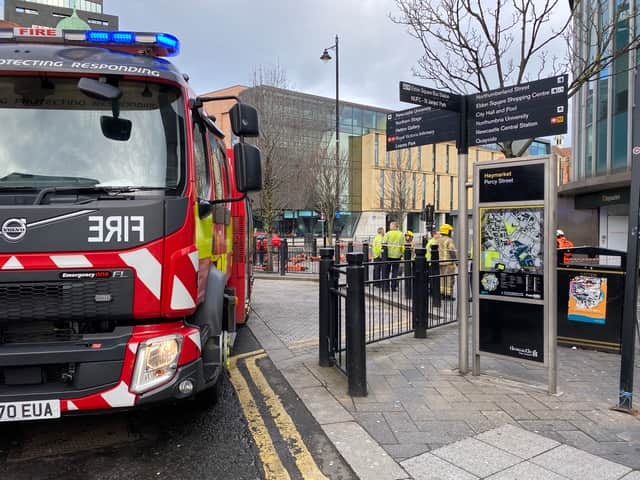 Tyne and Wear Metro and Tyne and Wear Fire Service are yet to provide an update as to what caused the fire alarm activation.