Laura Fulgenzi, is a 25-year-old ASDA worker from Newcastle, who has over 44 thousand followers on TikTok. Laura has gained a TikTok following after posting funny videos of herself at work, mostly of her dancing.
One of her most viral clips is of Laura being asked for salsa from an ASDA customer, and Laura in response breaks out into a salsa dance routine.
Laura started TikTok during the pandemic like most of us, and after going viral with a video of herself doing different accents, she decided to keep uploading humorous content to the platform, including funny skits and dancing videos. Laura has a background in performing, having studied at well-known performing arts academy Italia Conti.
Laura moved back to Newcastle during the pandemic to be with her family and struggled to find performing arts work. She decided to start a PGCE, and then when that didn't work she began to work within a digital marketing agency. But neither of these things were the right fit for Laura, so she decided to apply for a part-time job at her local ASDA.
It was after one of her shifts, when she and her boyfriend shopped in the supermarket for their dinner. As they were making fajitas, Laura's boyfriend told her they needed salsa - to which Laura broke out into the dance. She decided there and then to make the joke into a TikTok video.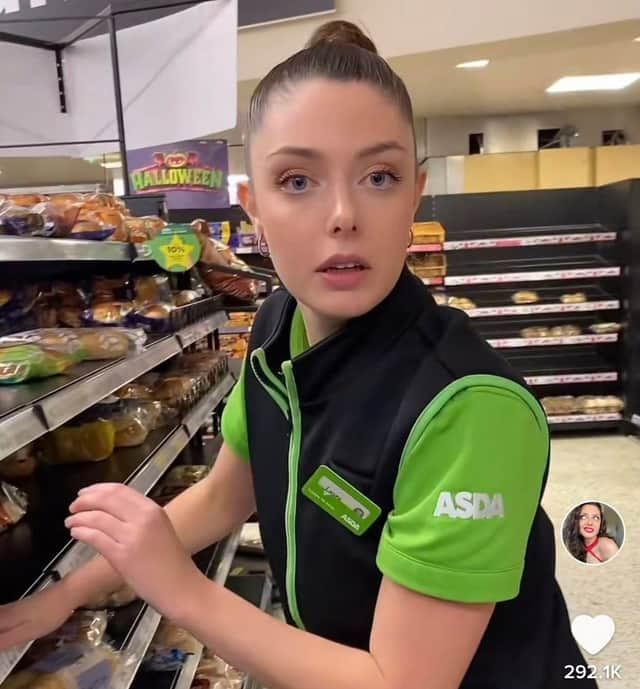 We asked Laura how ASDA had reacted to her videos, and she said that they do not mind at all, as long as she makes them after her shifts. "I would never do anything to damage the reputation of ASDA, and I think they trust me with that" In fact, we discussed how supermarkets and other businesses have jumped onto the TikTok trend, such as M&S Romford, and how it is a great marketing strategy.
Laura explained how much joy creating these TikTok videos bring her, as she is able to perform again to an audience. She creates the videos with the help of her boyfriend Craig, and her mam Karin, who she describes as "the dream team". Laura also explained that it is nice to shine a light on ASDA workers, and show that they have a personality beyond their jobs.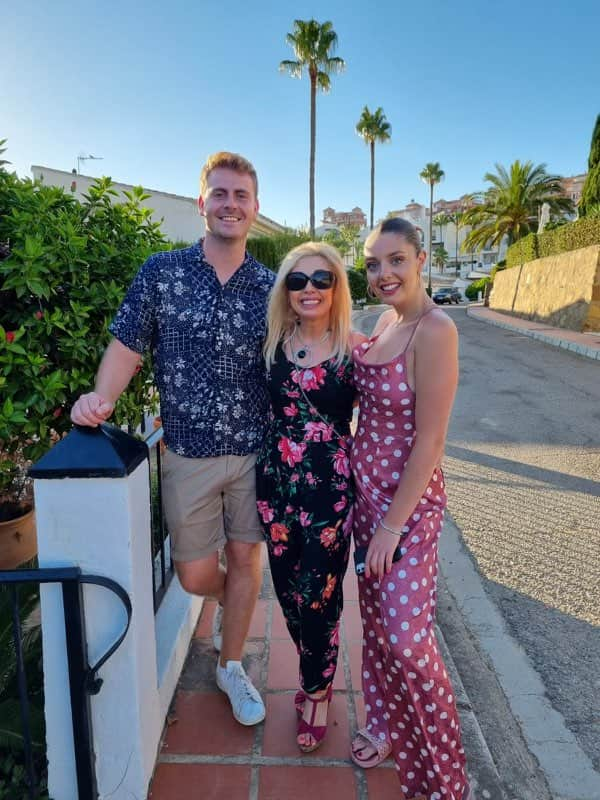 Lauren has begun to get recognised in the supermarket, with one person asking for a selfie. Lauren explained: "There was this one girl, she was really sweet. She said 'Excuse me, I follow you on TikTok. Am I alright to get a picture?' I was literally stood holding a bunch of bananas."
Laura's hopes for the future are to use her platform to do performing arts work within Newcastle. "I've got such a love for this city," she said. "I've got such a passion for Newcastle, I'd love there to be more of a theatre scene here."