The devastated family of the "bright and bubbly" Holly Newton have paid tribute to the 15-year-old killed in a suspected Hexham murder.
The incident took place shortly after 5:10 pm on Friday evening when police were alerted that a teenage boy and girl had been injured in the Priestpopple area of the town centre.
Emergency services attended the scene where they found the boy and girl – aged 16 and 15 – had suffered serious injuries consistent with having been caused by a bladed article. They were both taken to hospital but sadly, despite the best efforts of hospital staff, the girl – Holly Newton – died as a result of her injuries. The boy remains in hospital in a stable condition.
Today the family of Holly have paid tribute to their "much-loved daughter" and talented dancer who had her life ahead of her.
'Holly was loved by so many people in Hexham and the North East'
The heartfelt tribute read: "Holly was such a bright and bubbly girl who was so passionate about her family and many friends. She was a much-loved daughter, granddaughter, sister, niece and cousin.
"Holly was always a popular girl, who was loved by so many people – not just in Hexham – but all over the North East. Holly also loved dancing and was so talented – and a big part of her spare time was spent at classes and taking part in competitions up and down the country.
"She had her whole life ahead of her and we are still coming to terms with the fact that our beautiful and loving girl is no longer with us.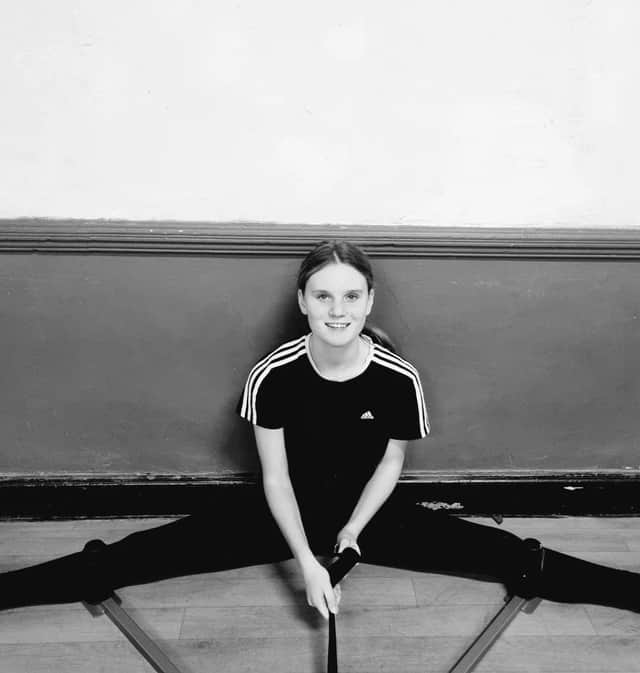 "Rest in peace to our baby girl – we love you so much and our lives will never be the same without you here. You touched so many hearts and you will be missed beyond words by all of your family and loved ones.
"As a family, we would like to thank everyone in the community for their support and kind words. We now respectfully ask that we are given the time and privacy to grieve, as we process what has happened."
Community reeling after suspected Hexham murder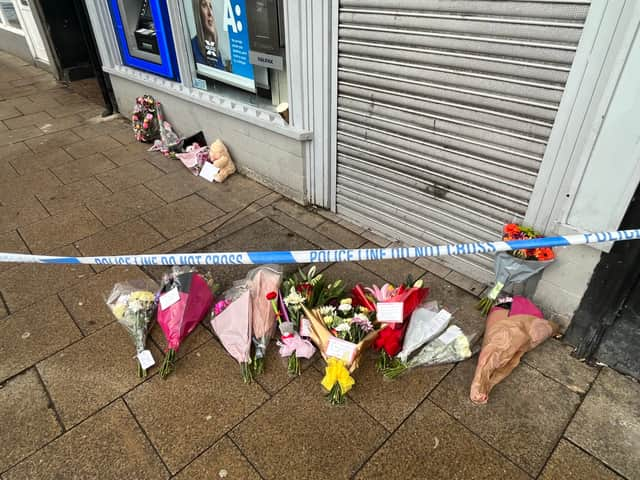 Following the tragedy, a 16-year-old boy - different to the second victim currently in hospital - was arrested and later charged with murder, attempted murder and possession of an offensive weapon. The boy, who cannot be named for legal reasons, is scheduled to appear before magistrates in Newcastle today (Monday).
Residents and visitors in Hexham were left with "shivers down the spine" at the news on Saturday. One person said that he often used the New Court alleyway in Hexham, where the incident took place, to get through town and that he often saw "young people just enjoying themselves" and noted they were never "troublesome".
One day visitor from Newcastle said: "I've never seen so many police cars. It's two lives destroyed. We came here for a nice day out and didn't expect to see it."
Another visitor to the town described the incident as "terrible". They added: "You would never expect that definitely not here."
Over £7,000 raised in fundraiser for Holly Newton
In the hours after the tragedy, a fundraiser had been launched "to help take the stress away" from the family of Holly. By Monday morning, over £7,000 had been raised from 520 donations with many leaving tributes and words of condolences.
One donor wrote: "Can't stop thinking about Holly and her family and friends, such a sad and tragic loss, my heart is with all her family."
Another said: "My family are horrified at what has happened to your beautiful daughter, we hope you can take some comfort in knowing that all of your community are praying for your family at this heartbreaking time and hope you are given the strength to cope with your loss."
Chief Superintendent Sam Rennison, Area Commander for Northumberland and North Tyneside, of Northumbria Police, has asked the public to avoid any speculation that could disrupt the live court proceedings taking place.
Superintendent Rennison said: "Our thoughts continue to be with Holly's family and loved ones at this devastating time as they try to come to terms with their loss.
"Our specially-trained officers will continue to support them in every way they can and we would ask that they are continued to be given the privacy they need following this tragic incident.
"With a teenage boy now charged in connection with this incident, I would ask that everyone continues to avoid any speculation – both out in the community and on social media – that could jeopardise the live legal proceedings."
Anyone with information, who has not yet shared it, is asked to contact police via the 'Tell Us Something' page of their website.