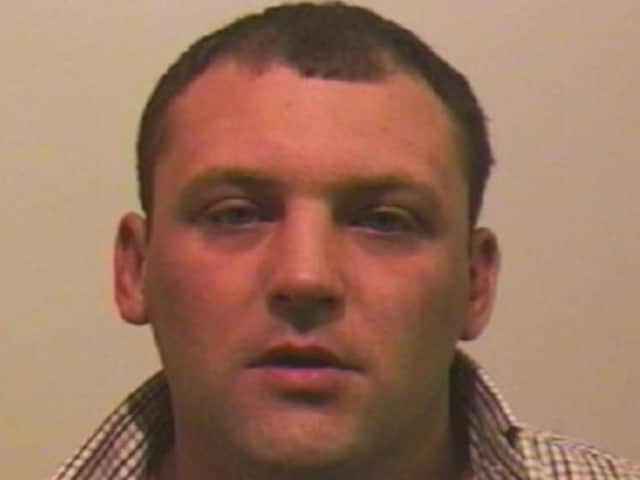 A dangerous driver who blew three times over the legal drinking limit has been jailed and banned from the roads after mounting a curb and leaving a pedestrian with serious injuries.
Last July, road menace Alan Stewart got behind the wheel and ended up mounting the pavement on Hexham Road in West Denton and striking 25-year-old pedestrian, Liam Anderson.
Luckily Anderson's friends were able to jump out of Stewart's path before he also collided with a lamppost and then Police describe how the man cowardly fled the scene - despite the extensive damage to his car.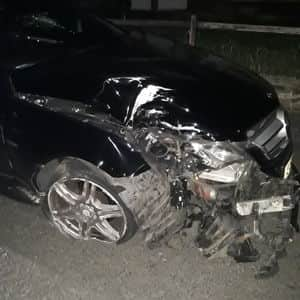 Northumbria Police's Motor Patrols officers were quick to track down the vehicle, which had been left insecure, and enquiries led to the swift arrest of Stewart who provided a preliminary roadside breath sample of more than three times over the legal limit.
He was subsequently charged with failing to supply evidential samples, driving without insurance and dangerous driving.
Stewart, 41, appeared at Newcastle Crown Court on March 11, following a guilty plea, and was sentenced to 15 months behind bars for his reckless actions.
Speaking after the sentence, PC David Gaut, from Northumbria Police's Motor Patrols department, said: "Thankfully the victim, who was left with a severe head injury, has made a good physical recovery. However, the lasting impact of the trauma of Stewart's actions will always stay with him.
"Stewart's recklessness could've easily had a very different outcome and behaviour of this kind will simply not be tolerated in our communities, and we will continue to prosecute drivers whose actions puts other road users at risk."
Stewart was also handed a three and a half year driving ban and will be required to sit an extended driving test if he wants to regain his licence.