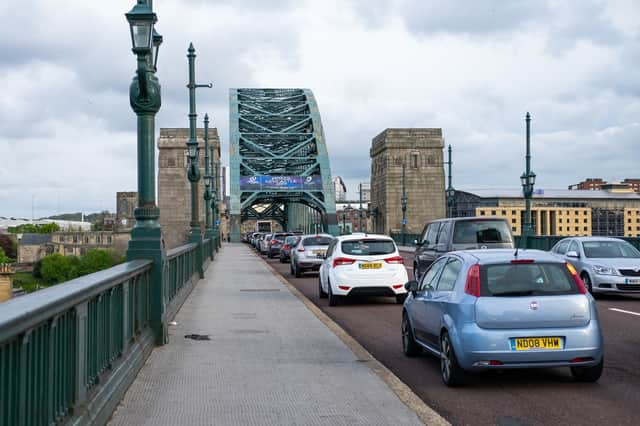 A controversial pollution toll charge of £50-a-day for high polluting vehicles in Newcastle is expected to be introduced next summer.
Initially planned for January 2021, the plans for new vehicular charges have been delayed until July 2022.
Who will be charged and how much?
Under the Clean Air Zones (CAZ) plan, buses, coaches, and lorries that failed to meet set environmental standards would need to pay a daily toll of £50 to enter the city centre.
Privately owned cars would be exempt from this toll. However taxis and vans which don't meet emissions criteria will be required to pay £12.50 a day.
Birmingham launched their version of CAZ over a month ago, with the same set of charges listed above. The charges for Birmingham also include older cars that are not up to new emission standards, owners of which will have to pay £8, however a similar charge is not planned for Newcastle.
The councils have also announced plans for grants for drivers of certain vehicles to "help them upgrade to newer, cleaner models."
The zone will cover Newcastle city centre as well as routes over the Tyne, Swing, High Level and Redheugh bridges as outlined on the below map.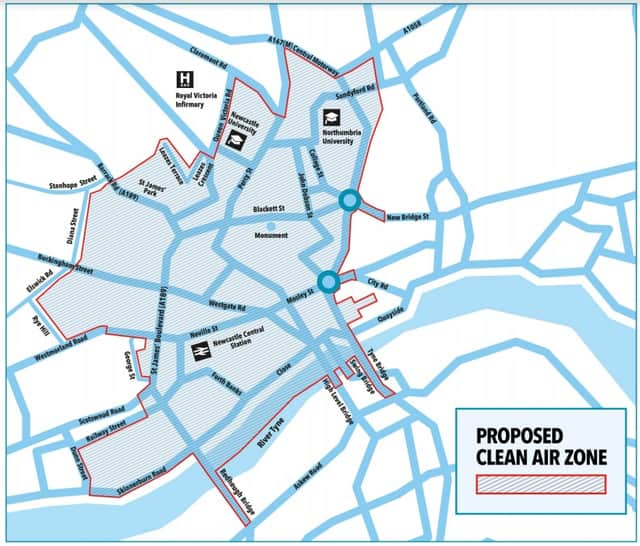 Delays to the introduction of these charges were due primarily to a High Court case involving number plate recognition cameras. These issues were resolved in November 2020, yet delays still continued.
Disruptions to new CAZs were primarily due to Covid-19. A temporary decrease in carbon emissions in the area helped with the environmental push, but by September 2020, rates of pollution in the North East were back to their pre-pandemic levels.
The issue has been rumbling on since 2017 when the Government issued a legal order which required Newcastle and Gateshead councils to address poor air quality in pollution hot spots.
Plans to tackle the issue have been changed over the years with a recent u-turn on plans to cut the number of general traffic lanes on the Tyne Bridge from four to two. Both Newcastle and Gateshead council now say this restriction is no longer needed to bring emissions back within legal limits.
Why is it being introduced?
In short, because the government ordered both councils to tackle the issue of air quality back in 2017.
Both authorities say they are committed to tackling pollution in their areas.
Cllr Nick Forbes, Leader of Newcastle City Council, said: "It is a fact that our collective transport choices are having a negative impact on the air that we breathe and that we all need to take action to change this and make our city a cleaner, greener and healthier place.
"These measures will ensure we achieve the legal compliance that is required – but more importantly, will help to protect the health of those who live, work, study and spend time in our city."