An Eldon Garden pub popular with Newcastle United fans has provided vital business for the shopping centre in recent years, as owners put the centre up for sale.
Eldon Garden Shopping Centre is available for purchase for a price of £4.95 million and has already attracted interest from a number of buyers.
The shopping centre has been listed for sale by the Peer Group which took over the site in 2001. Millions of pounds have been put into the centre over the years but recent times have seen a small number of patrons keeping the whole area afloat.
Businesses on Percy Street, which fall under the Eldon Garden unit, have accounted for almost 80% of the £615,162 annual income. One of those is The Goose, a pub and carvery just a couple of hundred metres from Newcastle United's home of St. James' Park.
The Goose is always packed on matchdays with fans stopping by before and after The Magpies are in action.
Other businesses contributing to that 80% include Tesco, Hunters Estate Agents, Mode Hairdressing and Pure Gym.
The Peer Group have said that the firm's net income from Eldon Square is almost zero with rent from businesses covering the centre's service charges.
Managing director Howard Dawson said: "We have given it our all since 2001 to turn it into a shopping centre that worked. It's a shopping centre of two halves - the outside bit with Tesco, Pure Gym and The Goose pub representing quite a significant and secure income from traders trading extremely well.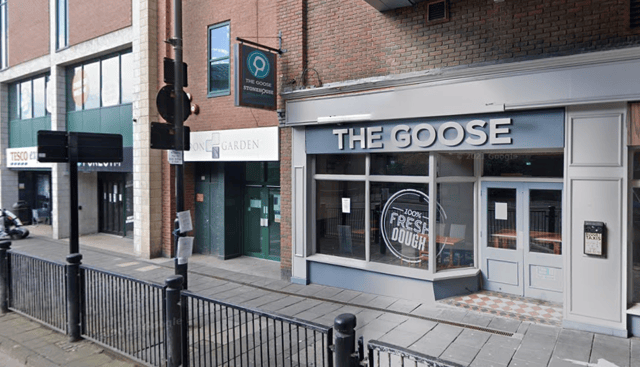 "Unfortunately, from an owner's point of view, the income derived from the good parts of the centre just about cover the shortfall of service charge. Our overall equation has seen our net income eroded to little more than zero in truth.
"It's a long way from London for us to manage in terms of people resource and it needs a completely fresh approach. We expect that there will be some degree of new use applied to parts of Eldon Garden shopping centre going forward. That's going to require physical change to some of the buildings. That will require long term discussion with Newcastle City Council - the car park could come into play, for example.
"It will certainly require quite significant capital investment to create that new opportunity - and because it's so far from London in terms of people resource, and capital resource involved, we felt it wasn't for Peer Group."
A council spokesperson said: "We are aware that the owners of Eldon Garden shopping mall have put it up for sale. Being in the heart of the city centre it is an important development, and we would hope that any future use is complimentary to the wider Eldon Square shopping centre."