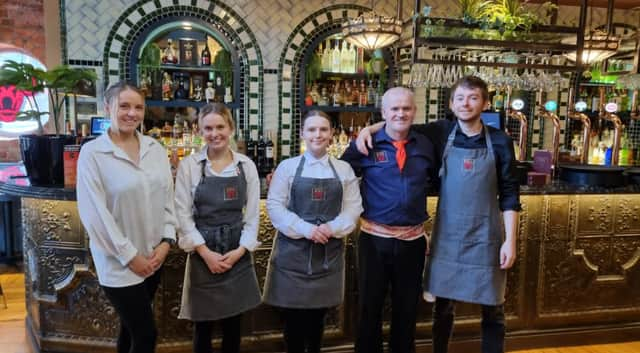 Walk down Osbourne Road in Jesmond and you might expect to see students rushing out of ragged rental homes and racing to the string of bars for a cheap post-lecture pint.
However, duck into number 61 and you'll be transported from student madness into the Tijuca Urban Forest that surrounds Brazil.
Rio's Steakhouse is the recent winner of a TripAdvisor reward, being named the best Everyday Eats restaurant in the UK this summer.
The awards were based on the juggernaut website's traveller reviews and with 1,122 of their 1,176 reviews coming in at five stars, Rio's is the nation's leader.
Although the category is named Everyday Eats, celebrating "great food that won't break the bank", there's nothing mundane about Rio's, as Newcastle World finds out when talking to Co-Founder and Managing Director Rodrigo Duarte.
Born in Brazil to an Italian mother and Brazilian father, Rio's started as a passion project for Rodrigo, somewhere he could "be proud to bring my little three-year-old and seven-year-old to eat".
He said: "All my life I lived a history of steakhouses and how to do barbecues, growing up on a farm in Brazil.
"You'll have heard of loads of other Brazilian steakhouses but we take it to the maximum of detail.
"When we opened it wasn't for profits, it was to be proud and bring my traditional ways."
At Rio's everything is done for a reason and that fantastic customer experience is meticulously planned out - staff spent seven consecutive weeks training at the restaurant before it even opened its doors in November 2018.
Upon guests' arrival a member of the waiting team talks through the Brazilian steakhouse experience, explaining the menu and then chefs bring joints of meat to the table to be carved in front of your eyes.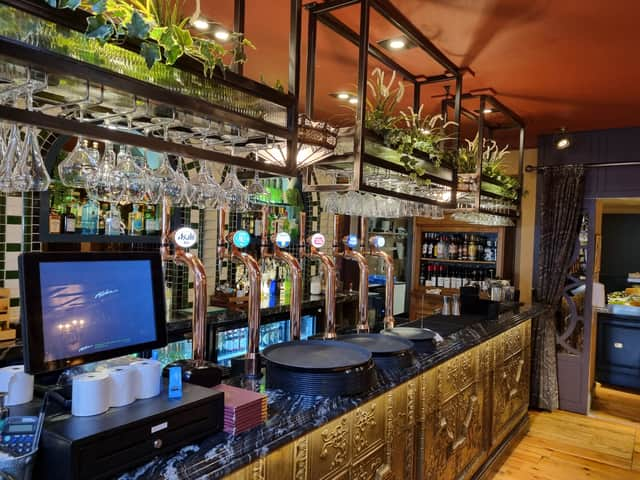 It's an all you can eat experience, a green and red panel dictating whether the meat keeps on coming, with salad, chips and peppercorn sauce also included in the price which starts at £19.95.
That much food at that price seems almost too be good to be true, you'd be forgiven for thinking there must be a catch in the quality - Rodrgio is proud to prove that's not the case.
He challenges: "I could walk you into the kitchen now and ask you to point to one frozen thing. There's nothing."
All meat and vegetables are bought from local providers and there are two separate kitchens, each with their own head chef, one exclusively for the meat and one exclusively for the salad bar.
Rodrigo explains: "One chef controls only the meat menu and the other the salad bar.
"The head chef for the salad bar has eight people behind her and does the hours, the rota, the stock control, everything is her responsibility and her kitchen is completely separate.
"Then we have the other kitchen which is separate and runs the same."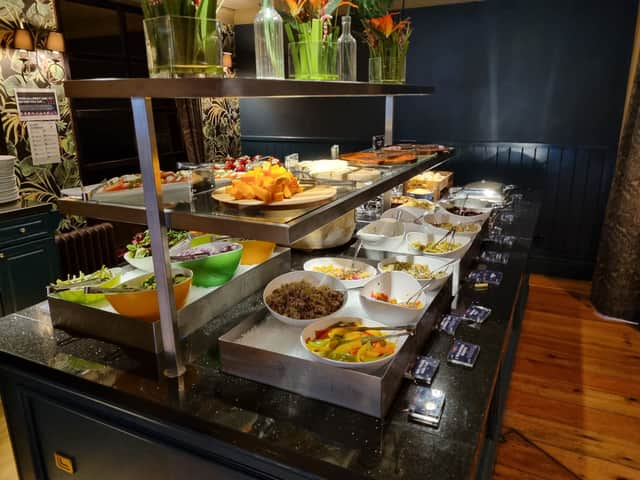 People travel from across the country to eat at Rio's, the restaurant regularly welcoming people who come from 50 to 70 miles away.
On the Tuesday that Newcastle World speaks to the restaurant, there are 350 bookings in the diary.
With 2,500 tables being served every week, maintaining that level of TripAdvisor perfection that won the restaurant its award seems an impossible task.
Newcastle World puts that to Rodrigo who explains it's not, in fact, rocket science to keep guests happy.
He says: "When you give passion, hard work and dedication it comes back.
"Still today, in 2021, the most powerful market you can have is word of mouth.
"Every single review is checked by a person in the business, investigated and answered back. Some restaurants only respond to bad, some only to good, but we do them all. We take it very seriously."
For Rodrigo, getting that 5-star standard isn't just about what's on the plate, but how happy the person serving it is too.
Rio's, like many other restaurants, charge a 10% service fee on the bill but where they differ is that the tips are shared equally all over the floor.
Rodrigo says: "The way we treat the staff is the most important. I'm the director of the company and I'm close to everyone.
"If anyone needs any help they know they can come to me, it's a family experience.
"100% of the 10% goes to the staff. My General Manager is the same importance as my Kitchen Porter in the back. They get the same rate from that.
"I think that helps keep everyone happy and have an amazing flow from the back of the house to the front of the house."
Rio's Steakhouse can be found on 61 Osbourne Road and is open from 12 pm - 10 pm Monday - Saturday and 12 pm - 8 pm on Sunday.