Christmas is approaching, and the big day itself is just under 40 days away. While families across the North East prepare for the day, some of those families find themselves dreading it due to financial worries.
If you find your home cluttered with old toys and need to create space for new ones at Christmas, the best thing to do is donate the ones in good condition to those in need. There are plenty of toy collection points across the North East, and ways to donate new toys online. Find out how below.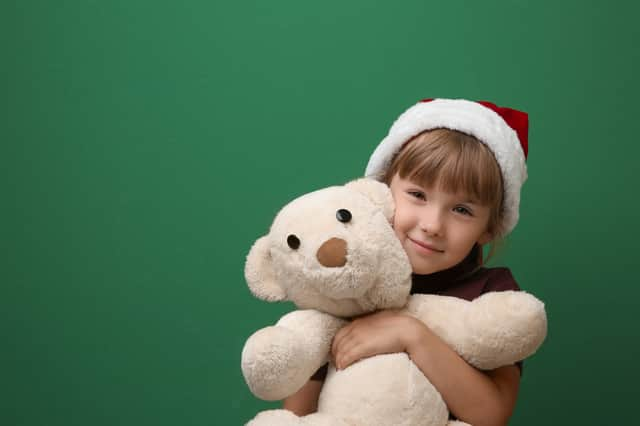 Metro Radio and Cash For Kids' Mission Christmas
Metro Radio and Cash For Kids have come together to create Mission Christmas, a Christmas campaign designed to ensure that children in need receive presents this year. On their website there is the option to find a drop-off point and an option to donate online. To find a drop-off, all you need to do is enter your postcode. As Mission Christmas is in partnership with home store B&M's - most of their stores are drop-off points. To donate online, you can select an amount of money to donate, with the funds going towards gifts for children. Donating money can be done as a one-off or as a monthly donation.
Ocean Road Community Centre's Christmas Toy Collective
A community centre located on Ocean Road in South Shields have organised a Christmas Toy Collective with local councillor Sarah McKeown. They have created a Santa Swap Shop, where no money is involved but people can come in and swap toys in order to give their children something new this Christmas. The event is free and will be held on Sunday, November 27 from 10am to 1pm. For those who don't want or need to take part in the Santa Swap Shop but would still like to donate, toys can be dropped off at the community centre between Thursday, November 24 to Saturday, November 26.
Bodhi Mama's The Tipsy Toy Swap
Lindsey Joy, (who is a hypnobirthing and well-being practitioner under the name Bodhi Mama) has set up an event where families can get together to swap gifts and donate to charity. The Tipsy Toy Swap will be an evening event held in Dinnington Village Hall in Newcastle. The event is ticketed, and ticket prices are £5 which includes entry, a glass of prosecco or non-alcoholic alternative and a snack. Attendees can bring up to 15 items that they would like to swap or donate - suitable for kids aged 0 to 16. Toys left unclaimed by the attendees will then be donated to children's charities. The event will take place on Sunday, November 27 between 7.30pm and 9.30pm.