Walking past the sun-soaked tables of the Gino D'Acampo restaurant on the Newcastle Quayside, you can expect to see upmarket pizza and pasta, but a tower of afternoon tea may make you double-take.
That was certainly the case as I gazed in bewilderment at the racks of savoury bites and sweet treats that smiley waitress Julia placed in front of me on a warm Sunday afternoon.
I've barely had a sip of the Franciacorta Rose when I notice nosey passers-by eyeing up the food in front of me - a rubber-necking that would last for the next hour.
There's certainly a lot to turn heads at on the Gino D'Acampo afternoon tea menu.
Whilst the restaurant does lean into the traditional British experience, it carries with it Italian roots.
The deli selection includes parma ham bruschetta with honey and pistachio - a real highlight - as well as truffle cream cheese sandwiches.
On the sweet treats there is, of course, a mini tiramisu whose creaminess even impressed me, someone who tends to shy away from the Italian classic. A panna cotta with amaretto adds to the Italian feel.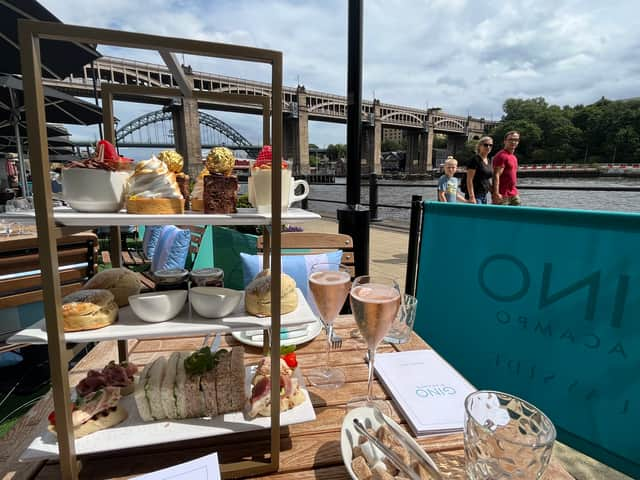 Other sweet treats include a chocolate cake with a Ferrero Rocher, which survives the Quayside heat a little better than its neighbourhing panna cotta, as well as a lemon and blueberry tart.
That plate of sweet delicacies is at the top of the stack, with savoury options at the bottom, and there are no prizes for guessing what is in between the two.
It wouldn't be an afternoon tea without the plain and sultana scones, which come with lashings of cream and pots of jam - I dress them with cream first, of course.
Costing £29 per person without any bubbly and £35 or £37 with a glass of fizz, it's a reasonable price for the new Gino D'Acampo tea experience.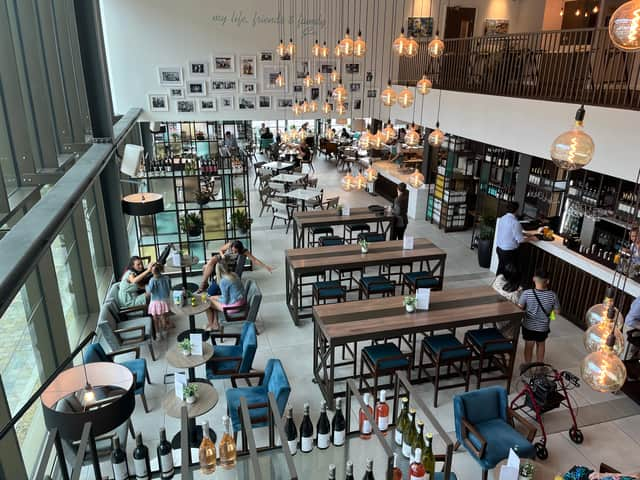 The upmarket restaurant naturally costs a little more than others in the city with its eye-catching interior and smooth running, but it is worth it for a treat, feeling like a grand experience with ultra professional staff.
The afternoon tea menu is an unconventional offering from the Gino D'Acampo restaurant, but a surefire winner to get the gang together and enjoy this summer.
The Gino D'Acampo restaurant in Newcastle serves afternoon tea between 12 pm and 5 pm Sunday to Friday and 12 pm to 3 pm every Saturday - bookings must be made at least 24 hours in advance.