Ant and Dec have previously spoken about their modest upbringing in Newcastle. In their first autobiography Ooh! What a Lovely Pair: Our Story, which was published in 2009 the presenters provided readers with an insight into their childhoods and where they were raised.
Ant was brought up in the Fenham area of Newcastle, while Dec was brought up on the Cruddas Park estate.
According to the Liverpool Echo, it is said that Dec remains in a luxurious property in Chiswick, which he bought in 2006 for just under £2m. The property is said to have seven-bedrooms and has increased in value. Dec lives with his wife Ali Astall, and their two children.
Inside Dec's home, it has been reported that he has his own Newcastle United themed gym, however the rest of the house is said to be neutral, with bits of colour throughout in the form of plants and wall art. The outside of his home is said to have white birch trees along with various other bushes, plants and flowers. The home is protected with a wooden fence around the property.
Ant, previously lived next door to his long-time friend and presenting partner, however after he and ex-wife Lisa Armstrong divorced in 2018, Ant moved to Wimbledon.
He resides in a £6m home, which he shares with his new wife Anne-Marie Corbett who he married in 2021.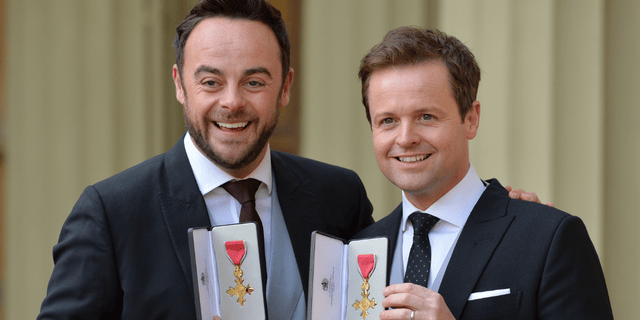 It has been reported that Ant's new home is a mansion with a huge driveway. As seen on various social platforms, Ant's living room is decorated a dark blue colour with a dark blue velvet sofa. In the same room, he has a huge shelf dedicated to awards and framed photos. It is said that the home also has a cinema room and an orangery.