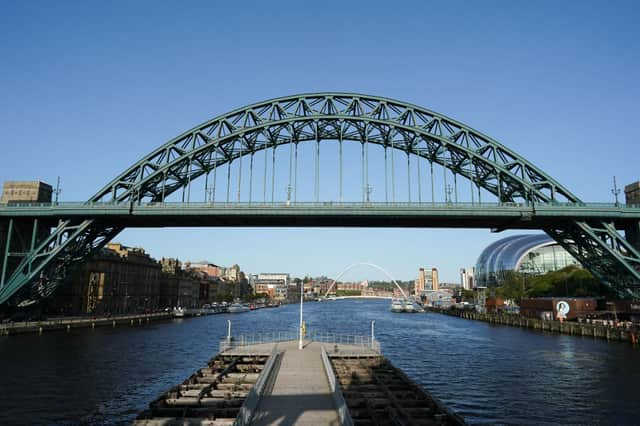 A controversial pollution charge of £50-a-day for high polluting vehicles is to go ahead next summer in light of environmental awareness.
Privately owned cars are exempt from the toll, but vans, taxis, buses, coaches and lorries that do not meet environmental standards can be charged from up to £12.50 a day.
Plans for the vehicular charge are set to come into effect in July 2022, with Newcastle City Centre and routes over the Tyne, Swing, High Level and Redheugh bridges also affected.
Cllr Nick Forbes, Leader of Newcastle City Council, said: "It is a fact that those who are least responsible for creating pollution – older people, children and those with existing health problems – are more likely to suffer the harmful effects that pollution can cause.
"It's a serious problem, but by upgrading to cleaner vehicles, with appropriate levels of financial support, or choosing to use alternatives to the car, we can all do our bit to help protect everyone, especially those that are the most vulnerable.
"These plans will also have a positive impact on our wider environment by achieving a reduction in carbon emissions from vehicles, which supports our vision for a Net Zero city."
But the bill was delayed from its January 2021 plan due to High Court rulings over number plate recognition and Covid-19.
A sustainability poll carried out by food waste company Too Good To Go assessed the country on those most likely to accept behavioural changes in response to environmental demand.
The poll saw Newcastle in the top ten cities for places willing to change their behaviour to be environmentally sustainable, but only 31% of those polled said they would be able to live sustainably.
Newcastle Council announced last month that grants would be available to drivers of environmentally negative vehicles.
Grants are available to eligible drivers from upwards of £3,700 for taxis and capped at £16,000 for buses.
Scrutiny over environmental awareness has amplified after COP26 came to a close, with controversy over the conference's effectiveness.
A statement released by the UN Climate COP26 team said: "Road transport accounts for 10% of global emissions, and its emissions are rising faster than those of any other sector.
"A shift to zero-emission vehicles is already underway."
The statement added that countries should "commit to ensuring all new car and van sales are zero-emission vehicles by 2040, or 2035 for advanced markets."
Countries have also been called upon to "put in place policies to accelerate uptake of zero-emission cars, vans, buses and trucks."