A Mediterranean restaurant in Jesmond is celebrating after being included in the Michelin Guide despite only opening in September 2022.
Lovage, which is located on St George's Terrace in Jesmond became an instant hit with customers across Newcastle after opening five months ago.
The restaurant serves Mediterranean style bistro food created by chef and Kleo Tabaku. Kleo co-owns the restaurant alongside Stuart Young.
The dishes Lovage serve reflect the seasons, with current dishes including Cornish sardines, wind foraged garlic fritters with minted yogurt, Skrei cod, mussels and clam chowder and many more.
Lovage's dessert menu has also become a firm favourite, with dishes such as blood orange and passion fruit tart with stem ginger and mascarpone cream and an apple and rhubarb crumble.
In the latest edition of the Michelin guide, Lovage were included, being described as "a charming neighbourhood brasserie".
Michelin were full of praise for the Jemond restaurant, saying: "There is a welcome lack of fussiness to the cooking – dishes burst with flavour and are designed for sharing; with sensibly priced wines from across Europe being an added plus."
They were full of appreciation for Kleo and his partner Lisa, whose role is front-house manager, naming her a "natural hostess".
Kleo has worked within many high end establishments and has always dreamed of owning his own restaurant serving his signature style of cooking.
He said: "It is absolutely fantastic to be recognised by Michelin in such a short space of time,"
"Everyone is absolutely delighted to have been mentioned in what is the world's most prestigious restaurant guide and it's testament to all of our team for the hard work they have put in."
Co-owner Stuart said: "All the faith we have had in Kleo and his team from day one has been acknowledged in the best way possible."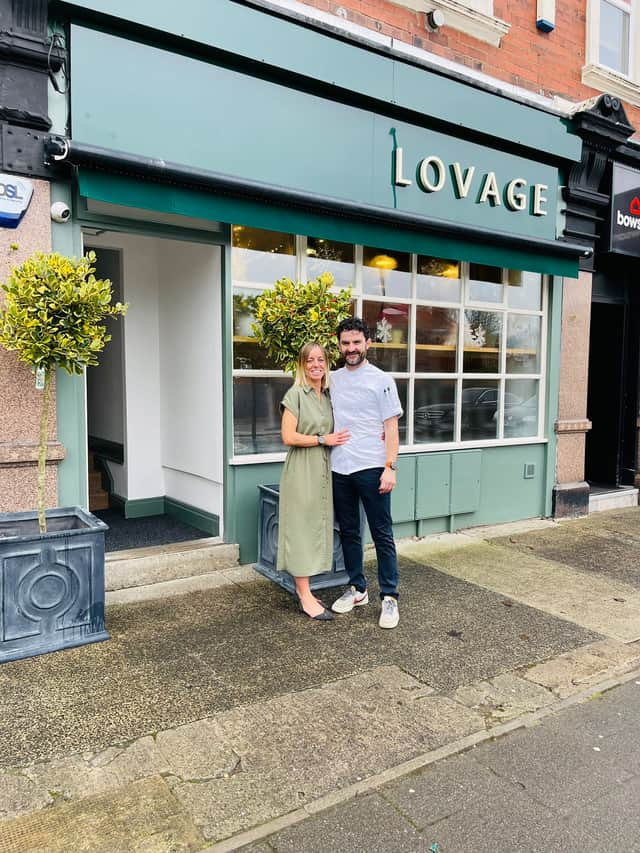 He continued: "This is an incredible achievement in such a short space of time."