The brand-new John Lewis advert arrived on our screens recently, and it is another tear-jerker. The advert starts with a middle-aged man seemingly trying to teach himself how to skateboard and struggling to get to grips with the skill. At the end of the advert, the reasons behind the man learning to skateboard becomes clear as a young girl arrives at his home alongside a social worker - skateboard in hand.
The ad then displays words on the screen that read: "Over 108,000 children in the UK are in the care system. We are making a long-term commitment to support the futures of young people from care." John Lewis has partnered with Action for Children and Who Cares? Scotland, selling products from the advert such as the skateboard, with 25% of the profits going towards the two charities.
John Lewis's Christmas adverts are highly-anticipated each year. They tend to evoke emotion from viewers, and are always accompanied by a cover of a well-known song, usually an acoustic version to enhance the emotional impact. This year, a cover of Blink 182's All The Small Things was the song of choice. Many people mark the arrival of the John Lewis advert as the official countdown to Christmas. John Lewis usually team up with a different charity each year, to
We asked the people of Newcastle to share their favourite John Lewis advert from previous years. There were many different opinions, but Newcastle seemed to agree on one. The Man on the Moon advert from 2015 was the clear winner, with many voting it their favourite. The advert showed an elderly man living alone on the moon, as a young girl on earth tries to contact him. A cover of Half The World Away by Oasis accompanied the advert.
One person said of the advert: "The Man on the Moon was quite emotional. I won't lie. The Half The World Away song was paired up with it, beautiful." Another said: "Definitely Man on the Moon. I love the song anyway and it's sweet that the little girl tried to cheer up a lonely older man at Christmas."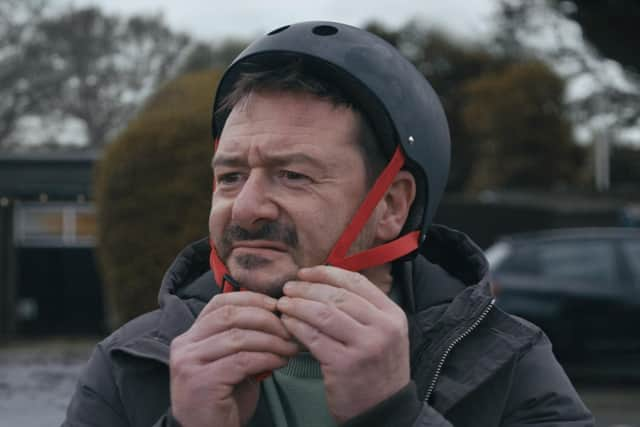 Newcastle also showed love for 2019's Excitable Edgar (the dragon who kept setting things alight accidentally), 2013's The Bear and The Hare (an animation of woodland animals at Christmas), 2012's The Journey (which showed a snowman travelling to John Lewis for hat and gloves for his snow girlfriend) and 2014's Monty The Penguin (which shows a friendship between a young boy and a penguin).
Newcastle is home to a large John Lewis department store, which can be found in Newcastle's top shopping destination, Eldon Square. The store has four floors of beauty, fashion, homeware, technology, toys and more.