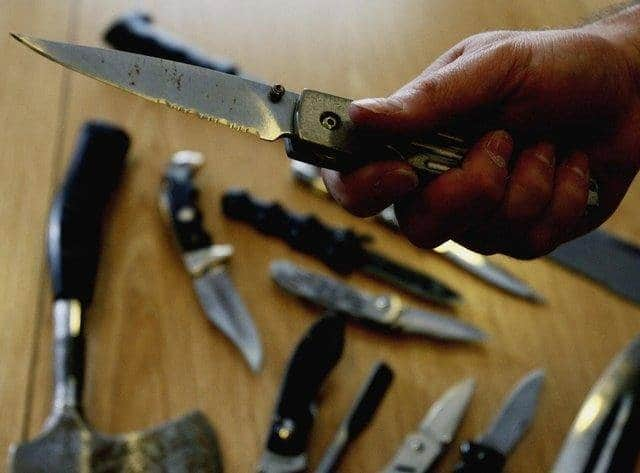 Weapon surrender bins are being rolled out in the area by Northumbria Police this week as part of a nationwide campaign against knife crime.
"By carrying a knife, you risk ruining more than one life forever" is the slogan for the week's work which will see officers run a range of activities in the area.
As well as weapon sweeps and educational talks, there will be a number of weapon surrender bins across the area.
There will be seven in total and members of the public are encouraged to hand over any unwanted knives or sharp objects that could fall into the wrong hands.
The surrender bins will be in place at stations until Monday, November 22.
The location and opening hours of bins are as follows:
Forth Banks - 8 am-10 pm – Monday to Sunday
Middle Engine Lane – 8 am-10 pm – Monday to Sunday
Southwick - 8 am-10 pm – Monday to Sunday
Bedlington – 9 am-5 pm – Monday to Sunday
South Shields – 9 am-5 pm – Monday to Sunday
Gateshead – 9 am-5 pm – Monday to Friday
Hexham – 10 am-2 pm – Monday to Friday
Northumbria Police Assistant Chief Constable Neil Hutchison said: "During my career as an officer I have seen first-hand the devastating impact knife crime can have on families. I've seen lives lost and futures thrown away.
"Our Force area is a very safe place to live and work and thankfully we see lower levels of knife crime than comparative areas of the country. However, that does not mean we are complacent – tackling knife crime is a key priority for the Force.
"This week sees the return of knife surrender bins to stations around the Force, and people are encouraged to drop off any unwanted items.
"These could be old kitchen knives, antiques found in an attic, or something once brought home from holiday. This is a way to dispose of items safely so they never run this risk of falling into the wrong hands."