Harry Watson, a 3-year-old boy, from Longbenton will be running his own version of the Great North Run along the Quayside on Saturday.
He will be running 1.5k alongside his dad, to raise funds for Myeloma UK, a charity which is working towards finding a cure for the disease, which is a blood cancer.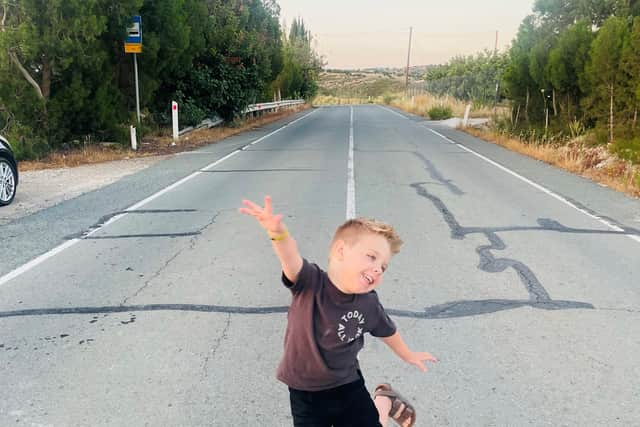 The charity is incredibly important to Harry's family, as Harry's uncle Josh was diagnosed with myeloma in 2018, when he was 23-years-old.
Josh received chemotherapy right away, and he underwent a stem cell transplant around the time Harry was born. He is now in remission.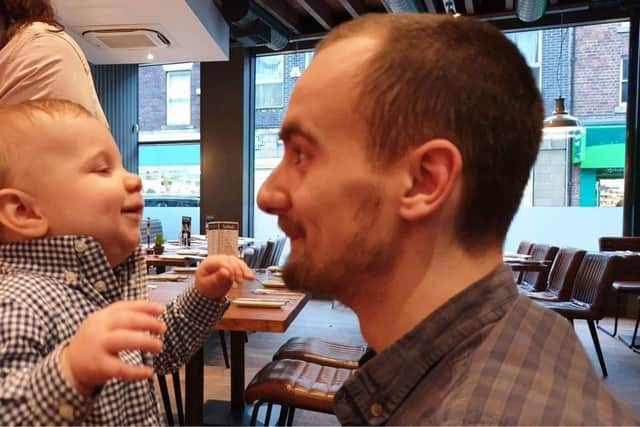 Harry's mam, Rebecca, who works as an intensive care nurse, said: "We watched a race in the park and Harry said he wanted to do it – he's always running around. He has a lot of energy. My granddad takes him for 5-mile walks, so he doesn't need to train! He's really excited."
Rebecca explained what the charity means to the family, as she said: "Myeloma UK means so much to us. We want nothing more than for Josh to get better but there's no cure for myeloma. We want to help raise money and we want a cure."
Myeloma sadly kills 3,000 patients a year in the UK and usually affects people over 65. Myeloma occurs in the bone marrow and currently affects over 24,000 people in the UK.
Although it is an incurable disease, myeloma is treatable in most cases. Treatment focuses on controlling the disease, and extending and improving the quality of life for those diagnosed.
Rebecca said of her brother's diagnosis: " "It has been awful but he's in remission now and that's all we can hope for. But I know Josh struggles every time he has a hospital appointment – he automatically thinks it's going to be bad news."
Rebecca hopes that Harry's run will help to raise funds but also spread awareness of the disease, and dispel misconceptions of it. The family set up a JustGiving page with a target of £100, but have already gone above target with £394 raised.
Josh said that he was very touched by Harry's mission to raise funds and awareness for myeloma, he said: "I'm so proud of my little man."
For more information about myeloma please visit here.