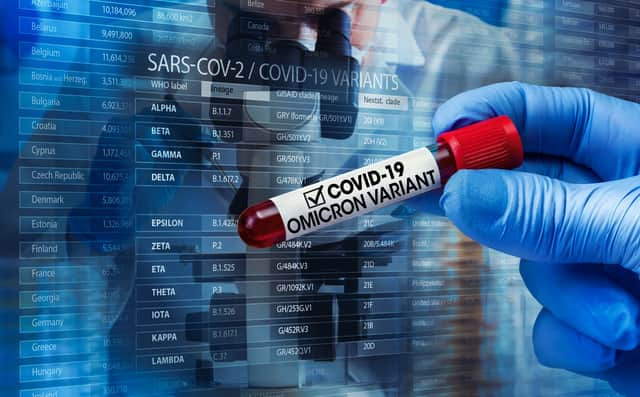 The UK continues to take preventative measures against the new Omicron Covid-19 variant which the Prime Minister has said is spreading 'rapidly'.
The variant emerged in South Africa late last month and a total of 22 cases have already been identified in the UK.
Those who have tested positive are currently isolating, the UK Health Security Agency (UKHSA) confirmed, as any potential links to South Africa are being investigated.
The UKHSA has identified cases in the East Midlands, East of England, London and North West, with the North East currently without current Omicron infections.
The Government's concern is that the variant will spread quickly throughout the coming month.
National World is monitoring the spread of Omicron are updated the interactive map below regularly.
Follow this article to track the variant case-by-case as more positive cases are confirmed across the UK.
The Prime Minister said: "Our scientists are learning more hour by hour, and it does appear that Omicron spreads very rapidly, and can be spread between people who are double vaccinated."
Dr Jenny Harries, chief executive of UKHSA, said: "We are continuing our efforts to understand the effect of this variant on transmissibility, severe disease, mortality, antibody response and vaccine efficacy.
"Vaccination is critical to help us bolster our defences against this new variant - please get your first, second, third or booster jab without delay."