When asked why she wanted to be a photographer, Tish Murtha replied she wanted to take photographs of police kicking children.
She wanted to document what life was really like for people in Newcastle.
Born in 1956 in South Shields, Tish and her family moved to Elswick soon after. She was one of 10 children.
Tish left school at 16 and worked various jobs around Elswick before taking a photography course at Bath Lane College. Her lecturer, Mick Henry, saw her talent and convinced her to apply for the first UK Documentary Photography course in Newport, Wales.
She couldn't afford to go, so Mick wrote to the council to secure a grant. Tish kept his letter for the rest of her life.
"Tish went on to be the photographer I always thought she would be," Mick chuckles. "She was a very special woman and an incredibly good photographer.
"She collaborated, she composed, she just did everything you need to do properly to get photographs that mean something and actually have a legacy like Tish's have."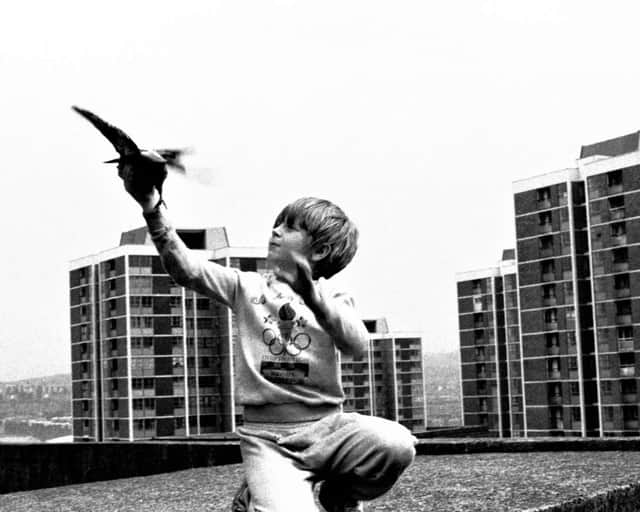 But Tish's legacy wasn't recognised until after her death in 2013. When emptying her flat, her photographs were a point of solace to her daughter, Ella.
"It helped me get through the grief," says Ella, looking up at the photos mounted on the walls behind us.
"At first they were family pictures and they meant something to me and my family."
Ella's son was only 17 months when Tish died, so it wasn't until after he started nursery that she had more time to figure out what to do with the pictures.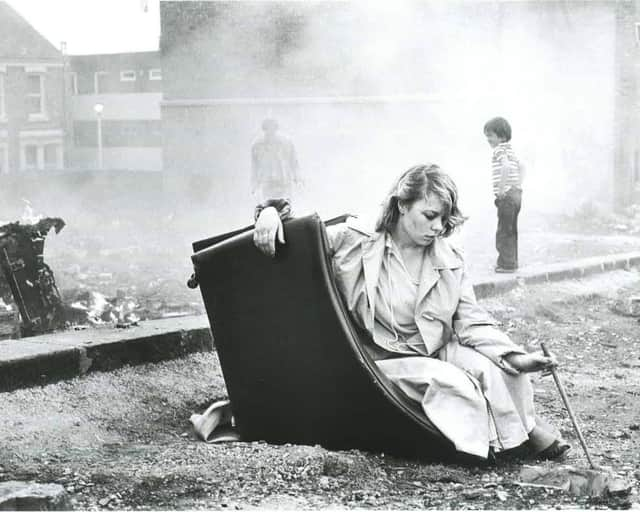 Eventually, she started sharing them online.
Documenting the social history of Elswick, Tish's photos resonated with people who had grown up in similar circumstances. By showing the inner lives of the kids of Newcastle's West End, the images capture the highs and lows of growing up disadvantaged in the late 70s and 80s.
It's British social photography at its best: honest and brutal, but familiar.
"It doesn't matter where they are from, people say 'that could have been me, that could have been my brother or we were in a jazz band, we used to jump out of abandoned buildings.' Everyone seems to be able to relate on a totally personal level," Ella smiles.
Tish's photos quickly gained traction and attention, and soon people were asking if there was a book available.
"It just wasn't possible for my mam," explains Ella.
So, Ella put together a book. And today there are three: Youth Unemployment, Elswick Kids and Juvenile Jazz Bands.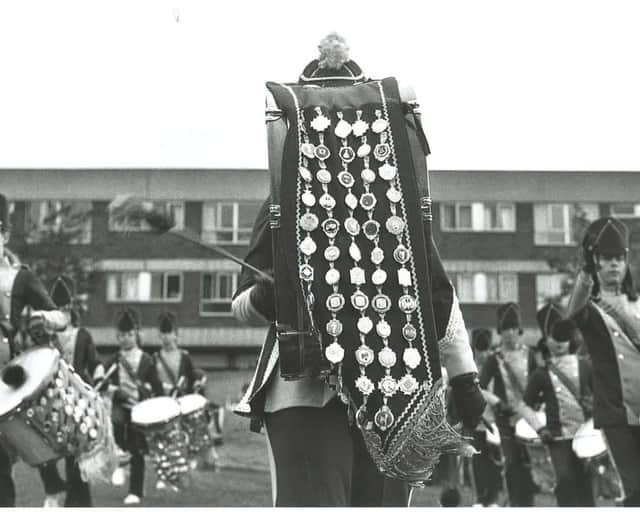 These books have established Tish Murtha's legacy, catapulting her beyond the North East and into so many conversations about photographers around the world.
Her contribution to the area is the subject of a documentary, set to be released later this year by the BBC.
But she has also been immortalised through social housing.
Tish Murtha House was offcially opened this week, a sheltered housing scheme in Elswick.
The name was chosen by the children of St Michaels Primary School, citing her lasting contribution to the area.
"I think the awarding of the name Tish Murtha House to this could not be more appropriate," Mick says. "She wanted to help people that this kind of place helps from this area that she's from and she's achieved that, long after she was alive as a photographer- she's going to live on in that way."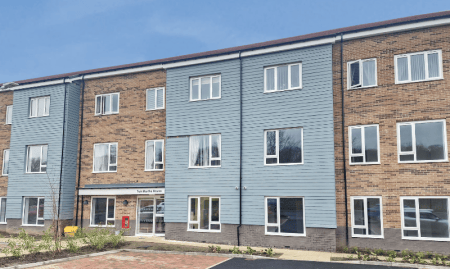 Opened on her mam's birthday, Ella is emotional, but proud. Overwhelmed by the familiar faces present at the ceremony:
"It's so meaningful. With my mam, she wanted to learn to become a photographer because she wanted to use her photography as a tool to make people's lives better. She wasn't taking pictures because she thought it looked nice; she believed that photography could change people's lives.
"So to actually have the children, the current Elswick kids, name the building after her, social housing, something that would have been so close to my mam's heart just means so much to us as a family.
"It's such a beautiful building and I think the residents are really happy here and will be looked after. And that's all my mam wanted- for everybody no matter where they were from to get a fair chance at life."
Looking at the photos, Ella points out her family members who are littered throughout, laughing at the one of her uncle jumping out of an abandoned building onto a precarious pile of matresses.
She says: "I think photographs are just magical because it's a moment frozen in time and what I love about this is I feel like my mam was showing me her world and I'm getting to see what she saw.
"For me, that's just magic and I think that's what other people are seeing. I just feel like I have to protect them."
You can watch the video of the event here: