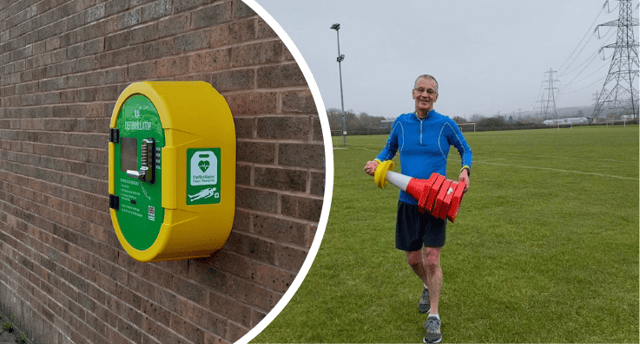 A local running club was left grateful for their decision to invest in a defibrillator when it was called to lifesaving action last month.
Elswick Harriers installed the defibrillator in May of this year and, when coach Tom Hanson collapsed after a session two weeks ago, the club was relieved it was there.
Tom had completed a session in the gym at the Newburn Activity Centre and was about to set off home before the incident happened.
An off-duty nurse and doctor were passing by and helped centre manager Neal Thompson administer the defibrillator.
Men's Team Captain Richard Houghton said: "It was a catalogue of scenarios.
"It was on a Wednesday (September 29) and Tom was using the gym - he should've gone for a bike ride but something happened at work that delayed him getting out and he decided to go to the gym instead.
"The incident would have happened no matter what, so imagine if he was on his bike in the middle of nowhere.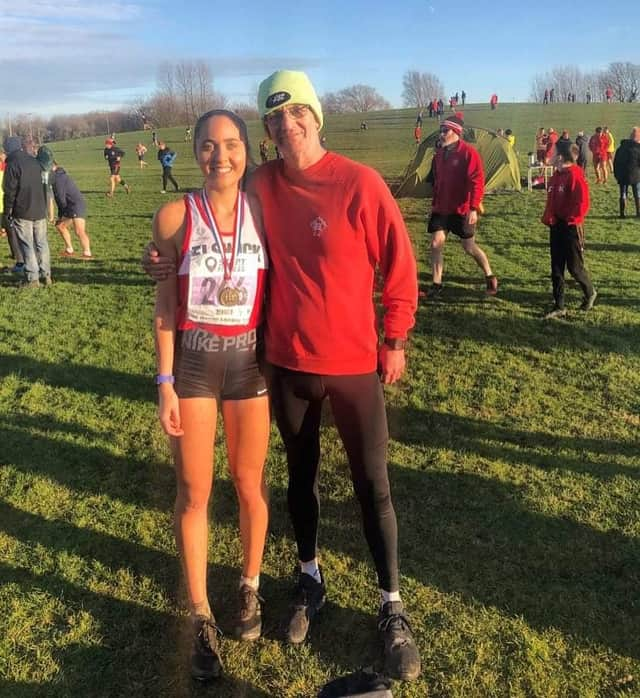 "He was on his way back to the car and collapsed just before he got back inside it... if it was another 30 seconds later he could have been driving."
Thankfully Tom has made a full recovery and is "fighting fit" once again.
Richard, whose father-in-law was a cardiac surgeon at the Freeman Hospital, was keen to stress the importance of having the apparatus at sports clubs.
He said: "You don't have to be trained at all to use it.
"As soon as you switch the machine on it tells you what to do - there are a lot of visual things going on and audio cues, it's step-by-step.
"It tries to detect a heartbeat and, if it doesn't, it applies a shock.
"Normally in situations like that you just need one shock.
"For every minute there's a delay in deploying a defibrillator, the odds of survival reduce by 10% each minute."
Earlier this year, during the Euros 2020, Denmark's Christian Eriksen collapsed on the pitch and was treated by a defibrillator.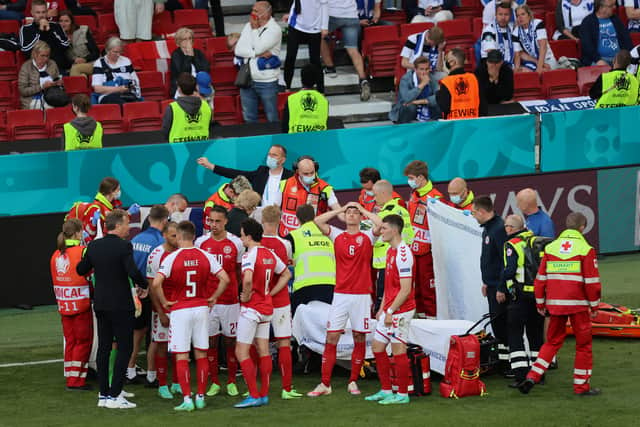 The BBC reported an increase of up to 500% in the sales of the devices following the high-profile incident.
Elswick Harriers already had their defibrillator installed at that point, but it was still a poignant moment for the committee team.
Richard said: "That highlighted the fact it was the right thing to do.
"Watching that football match and the scenes, it was quite shocking.
"It gave a lot of our members a bit of hope about how easy a defib is to use and that, if we were ever to use it, how quickly you need to act."
The Harriers were prompted to buy a defibrillator having raised funds at their virtual Good Friday relays and after a similar incident at Monkseaton.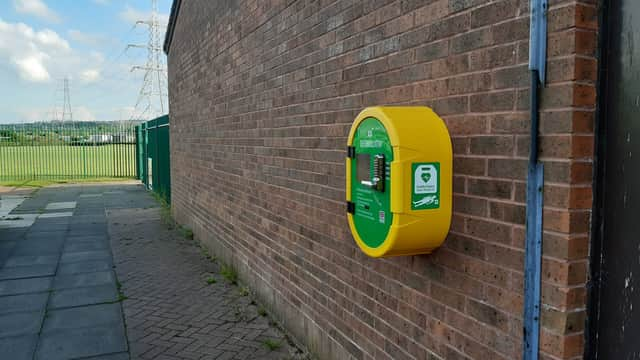 Richard said: "We had another member a while ago at one of our track events at Monkseaton who suffered a similar thing and it was a defibrillator that kept him alive.
"One of our committee members mentioned that and it's a big sports centre down at Newburn with footballers, runners, gymnasts and the community who all use it.
"If not for Covid we probably wouldn't have had a virtual event, wouldn't have raised money for a defib...
"You don't ever expect to use it and it's just mind-blowing that it was used on one of our coaches to save his life."