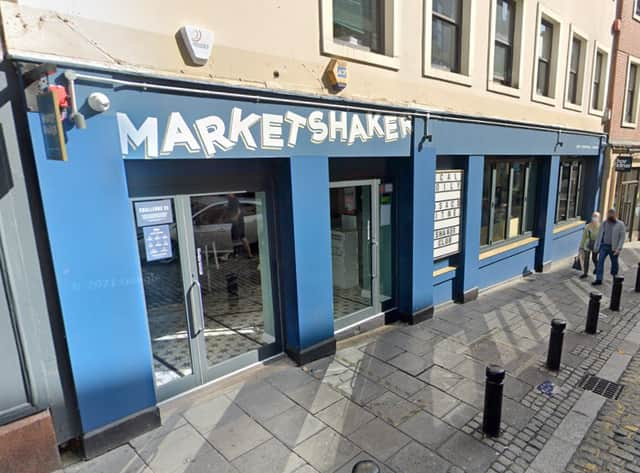 A Newcastle bar has announced a wave of new security measures after an increase in claims of drink spiking.
The city centre's Market Shaker, which can be found on the Cloth Market, announced the measures via an Instagram post on Tuesday morning.
In it the bar explained the dangers of drink spiking and how they planned on cutting back on the crime.
It read: "Regrettably we are aware of an increase in claims of drink spiking taking place both within our city and across UK and wanted to take a moment to reassure you that we are aware of this and that we are doing everything possible and within our power to keep you safe and out of harms way - whilst also sharing some valuable information of ways to prevent spiking, what to do if spiking occurs, and how to seek support as a victim of this crime.
"The responsibility to keep safe shouldn't be on you however the details contained on our post and on squares as you swipe right on one of the most recent @studentbeans posts are very informative and offer valuable information in terms of what to look out for and tips on staying vigilant in today's world.
"Rest assured our team are here and on hand to help you, your friends and everybody else who makes up the shaker community. Your safety and welfare is and always will be our number 1 priority."
The new measures are being introduced with immediate effect and include the below.
Security
The Market Shaker security team has been increased by 50% so that staff can patrol and watch over what is happening inside the bar.
The door team will also be wearing body cameras and carrying out an increased number of searches.
CCTV
The bar has installed additional CCTV cameras to assist the measures and say they will review footage when necessary.
Covers and Testing Kits
The bar has purchased their own Check Your Drink testing kits.
Market Shaker says they are "the market leader in drink spiking detecting kits".
These are being handed out to customers upon request at the bar.
There will also be drink covers available on request at the bar.
Vigilance
The Market Shaker bar team has been briefed on what to look out for and how to identify suspicious behaviour.
Welfare Training
The Market Shaker management team has undergone "advanced welfare training to aid in looking after and treating people".
Vulnerable Persons Area
Market Shaker has introduced a new area available for vulnerable persons.
Anyone wanting to access the area should approach a member of staff.
From there the team are offering to arrange a taxi, call emergency services, or just provide a quiet, safe place for a time out.