The first-ever Morpeth book festival proved a hit with book-lovers after visitors flocked to visit some world-famous authors.
Around 30 writers took part in the festival, which offered storytime sessions and workshop opportunities for avid readers across a range of genres.
Leading the famous authors group was Northumberland's own Ann Cleeves, best known for her televised novels Vera, Shetland and The Long Call.
The festival was organised by Northumberland County Council Library Service in partnership with Greater Morpeth Development Trust, and was held at the new Pleased To Meet You suites in Morpeth.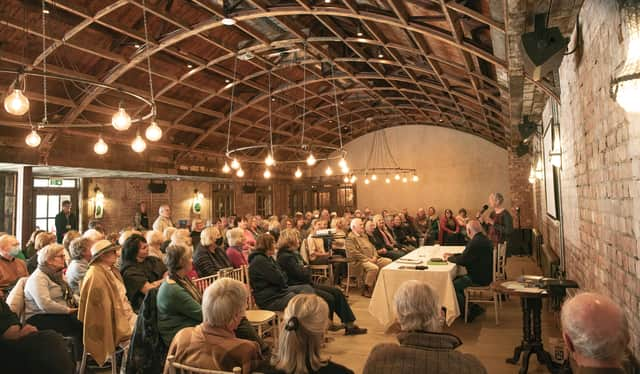 Councillor Jeff Watson, cabinet member responsible for libraries, said: "It was fantastic to see people out and about and enjoying real world events again. "The two-day festival was such a success that plans are already underway to make it an annual event.
"As well as showing the importance of reading and telling stories, proven to help the wellbeing of people of all ages, the festival brought visitors to the area, boosting trade and raising the profile of local businesses.
"Although the focus of the festival was rightly on Morpeth, Northumberland has a very strong Library Service across the county. It provides access to thousands of books, IT services, events, community space and friendly meeting places with knowledgeable and helpful staff.
"In fact, during the Covid 19 lockdowns the digital and e-book service proved a lifeline for many people, providing entertainment and engagement for those who felt isolated."
Other sessions focused on local writers such as Barbara Fox and Miles Hewitt, as well as poets Roy Heath, Elaine Cusack and Harry Gallagher.